No matter what you are driving, your vehicle makes noise. From large diesel-powered pickup trucks to small and relatively quiet EVs, all vehicles will create sounds as the engine runs and when the vehicle is moving. Over time, you get used to the sounds that your car or truck makes during normal operation, and you certainly notice when strange sounds pop up that you haven't heard before. Hearing a transmission noise when accelerating, for example, is usually a sign of a bad transmission.
These new noises are often the first signs of a potential problem, so it is best to pay attention and get your vehicle in for inspection as soon as you first notice them. If your vehicle makes a loud pop or bang and stops moving, diagnosing it will probably be fairly simple. However, you might start to notice consistent sounds that come and go, making it harder to pinpoint what is going on. We will focus on some common transmission noises that you might start to notice and what these sounds can potentially mean.
Buzzing or Humming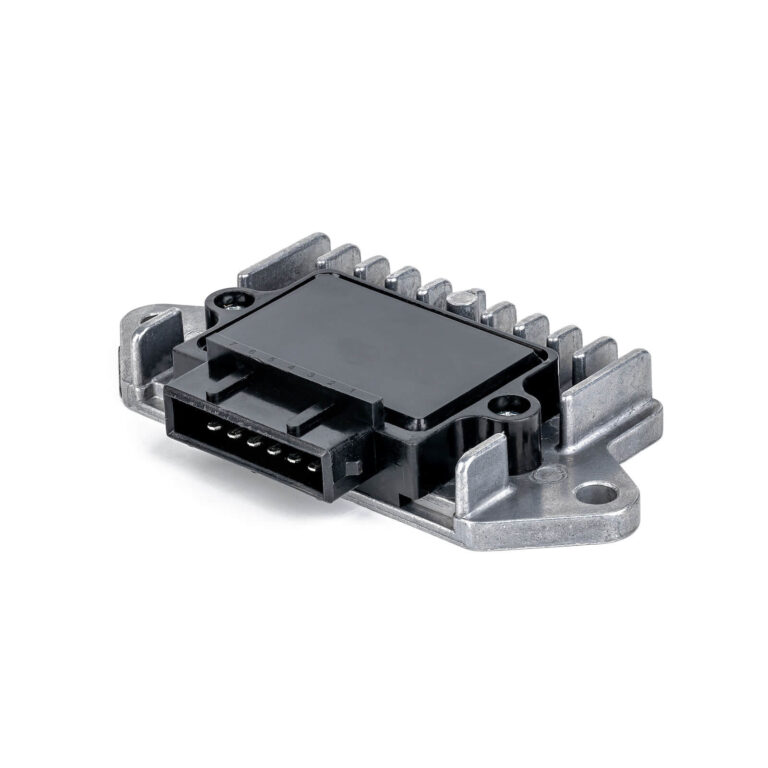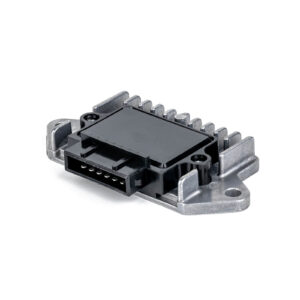 Modern automobiles have a tremendous number of electronic controls and systems required for normal operation. Many of these will create some noise that you might notice while driving, sitting at a stop, or possibly even when the vehicle is shut off. In and of itself, buzzing or humming doesn't necessarily mean something is wrong. However, if the buzzing or humming has recently started and is not something you have heard before, it could be cause for concern. If you hear a transmission humming noise when accelerating, this could be another warning sign that something is wrong.
When electronic control modules and systems begin to fail, they can begin to create a buzzing sound that is an indication that the component is having issues. Just like a computer hard drive might get very noisy right before it fails, that particular transmission control might begin to loudly buzz or hum prior to a complete malfunction. Since there are so many electronic controls on a modern vehicle, it is best to get your vehicle in as quickly as possible in order to let a qualified transmission specialist perform a thorough diagnostic test to determine what is happening. A simple component might be replaceable before it causes serious damage to the transmission or drivetrain, so don't put this inspection off!
Whining
Whining inside of a transmission is never a good sign. You can often tell if the sound is coming from within the transmission by listening to the whine itself. If it gets louder or higher pitched when you accelerate or if it begins to whine when you shift into reverse, it is a good sign that it is transmission-related and not something else in the vehicle. Transmission whining noise is usually a sign that something is not being lubricated correctly and metallic parts are getting hot during operation. This can be caused by a low transmission fluid level, a failure of the pump, or even a clogged line or filter.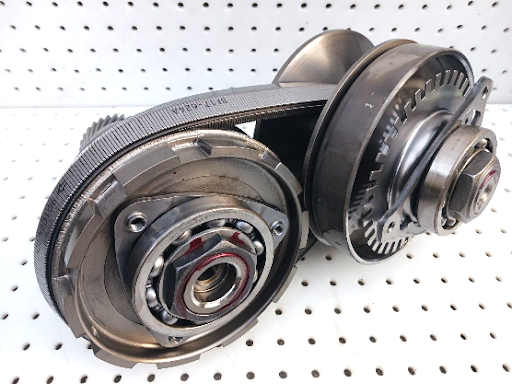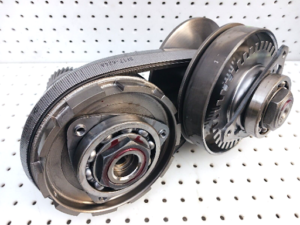 In a CVT transmission, whining is one of the most common signs that the transmission is beginning to have internal issues. Rather than using a traditional gear system, a CVT transmission will often use pulleys and a belt to allow constant ratio changes. Whining is an indication that either the pulleys are getting excessive wear or the belt itself is getting close to failure.
Grinding
Grinding inside of a transmission is also a noise which means you need to get your vehicle in for inspection immediately. Metallic parts inside of the transmission require lubrication in order to work together with a minimum of wear and heat. However, either a low fluid condition or damage to the parts themselves can cause the metallic parts to start to grind, and this is a sign that damage is occurring RIGHT NOW. This could cause the transmission to overheat, causing parts to wear out at a much faster rate.
Do not put off taking your vehicle to a repair facility when you hear a transmission grinding noise. Again, when a situation like this is caught early enough, the repairs can be fairly inexpensive. However, ignoring this grinding guarantees that more damage is occurring, and you could very likely have a catastrophic malfunction of the transmission. Were that to happen, it might no longer be possible to repair the transmission in the vehicle, and you might be paying for an entire transmission replacement.
Clunking
Occasionally, you might hear or feel a "clunk" when accelerating or when decelerating. This is usually caused by slipping or an incorrect shift between gears. This can be caused by a low transmission fluid condition that prevents the transmission from shifting properly from one gear to another. It can also be caused by actual damage to the gears themselves. In either case, when you hear clunking while driving, then take it as a sign that you need to schedule an appointment for your vehicle to be looked at right away!
Gurgling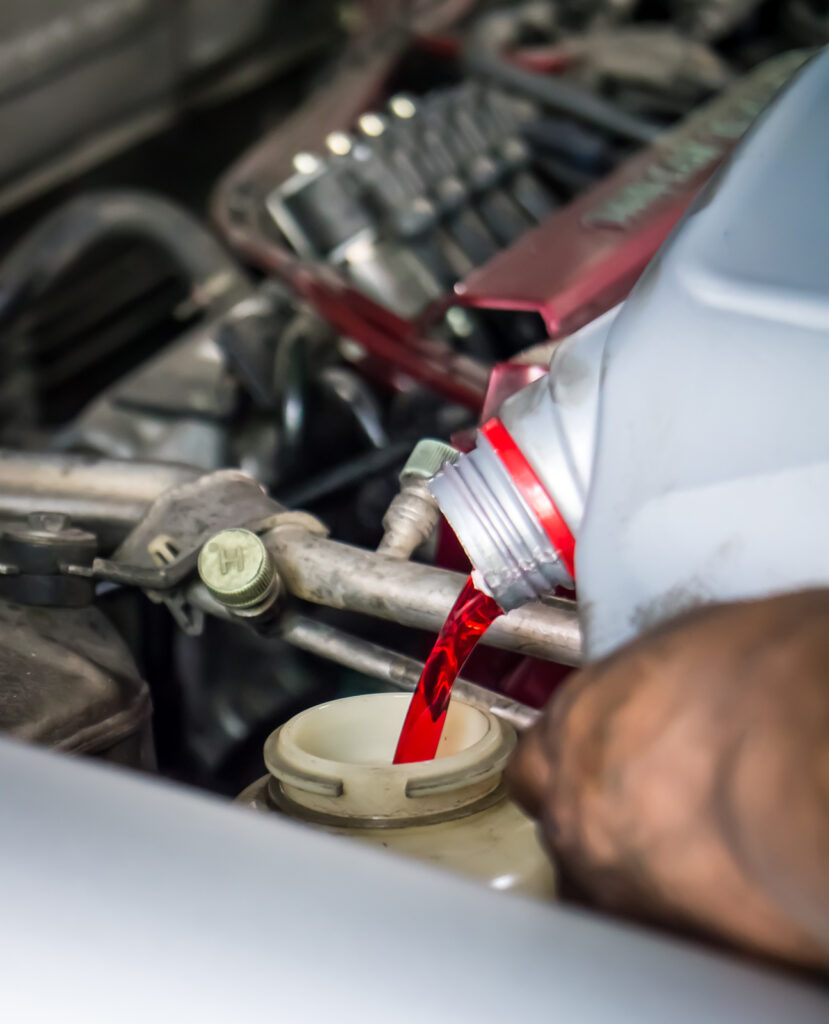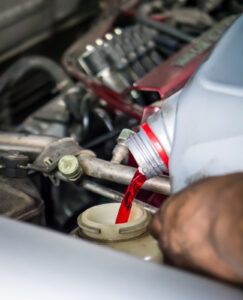 While it is pretty hard to hear when your vehicle is moving, it is possible that you will hear a transmission fluid noise, which may sound like a gurgling noise coming from the transmission. This is always a sign that the transmission fluid is low and there are air bubbles working through the transmission and cooler lines. Your transmission fluid is the lifeblood of your transmission, so make sure you are taking steps to ensure that it always has the proper fluid level. Many "quick lube" facilities do not have the tools or the experience to properly check transmission fluid level, so you will want to make sure that you take your vehicle to a certified driveline specialty shop to make sure that all of your fluids are in good condition and properly filled.
No one knows your vehicle better than you do, and you are the best person to determine if your vehicle is making sounds that are out of place. In order to make sure that you stay on top of your vehicle's maintenance, never ignore or put off getting your vehicle inspected if you start to notice strange noises, especially coming from your transmission. If you want to have strange noises checked out and make sure your vehicle is working the way that it should, contact Advanced Transmission Center at either of our locations, and we'd be happy to help! Unlike dealerships or many independent repair shops, we are driveline specialists trained to fix issues related to a vehicle's 2-wheel drive, 4-wheel drive, and all-wheel drive systems. You can reach out to either location that is most convenient for you.
Come to the Transmission Specialists
Advanced Transmission Center – Lakewood
1194 S. Pierce St
Lakewood, CO 80232
PHONE: (303) 816-3856
Advanced Transmission Center – Westminster
3686 W. 72nd Ave
Westminster, CO 80030
PHONE: (303) 647-5257
Please give us a call or send us a message ASAP. We look forward to serving your vehicle's drivetrain and transmission needs. For over 35 years, our goal continues to be "Geared for Customer Satisfaction!"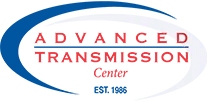 Advanced Transmission Center is a Colorado-owned and operated auto repair shop with locations in Denver / Lakewood and Westminster. ATC specializes in driveline issues such as automatic transmission repair, four wheel drive repair, clutch replacement, differentials, manual transmissions and CVT. As Colorado's first AAA approved shop our goal is to provide accurate, timely service with exceptional customer satisfaction. All of our technicians are certified in the latest makes and models and we are one of the few transmission repair shops with a nationwide warranty.