Our Lakewood shop was founded in the 1980s as the original location for Advanced Transmission Center. The founder, Danny Moyle, aimed to serve west and south Denver neighborhoods from this facility. Across the last 40 years, over 10,000 transmissions, transfer cases, and differentials have been repaired and rebuilt at this local transmission shop. The reputation of the business was founded on high-quality repairs and friendly service! It continues to serve customers in Littleton, Golden, Wheat Ridge, Lakeside, Edgewater, Sheridan, and other southwest Denver areas.
If you need Lakewood transmission services, you've come to the right spot! Over the years, local residents, businesses, and municipal entities have trusted the integrity, fast service, and quality workmanship of the Advanced Transmission Center team. That has resulted in an unrivaled reputation. Our transmission and driveline business has worked hard to achieve the highest number of 5-star reviews across greater Denver. Many of our best customers are Lakewood general automotive repair businesses that refer their customers to our shop for transmission repairs and services. We take pride in being your best local transmission shop!
Most other "transmission shops" have transitioned to general automotive work (brakes, suspension, tires, etc.) because they can't keep up with the complexities of the drivetrain industry. It takes reinvestment in tools, training, and continuous education to handle the increasing challenges of transmission repair, transfer case repair, and differential repairs for modern vehicles. That's a challenge that we take on every day, and we intend to maintain our strategy to be the best specialty transmission shop in Colorado!
We are also thrilled to be Colorado's first-ever transmission shop to be named AAA® Approved for transmission repair. Moreover, we are the only driveline specialist in Colorado that is a certified NAPA AutoCare facility.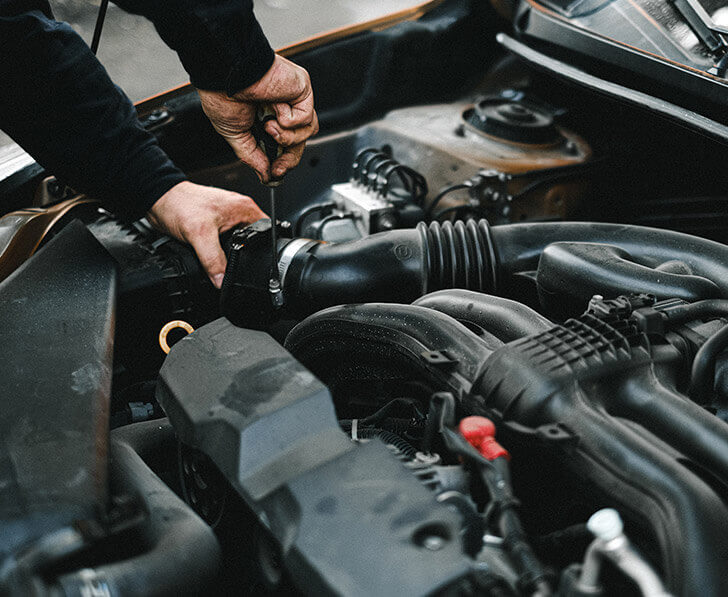 Integrity in Every Job
Our team recognizes complex repairs take time, but customers need their vehicles back quickly! Our process starts with an accurate diagnosis and ends with a comprehensive repair. We work quickly and we want to ensure your vehicle is fixed correctly the first time! To provide exceptional quality, our local transmission business is ATRA-certified, and we maintain ASE credentials. As an A+ rated Better Business Bureau shop that is also on Tom Martino's ReferralList for top service providers in Denver, we have dedicated years to doing business the right way. Others might cut corners, but we are focused on delivering results!
You'll find us a few blocks west of Denver, between Sheridan and Wadsworth in Lakewood. The founding shop for our brand is at the corner of South Pierce and West Mississippi (1194 S. Pierce, 80232). Integrity is infused into every job we do helping us accomplish our slogan, Geared for Customer Satisfaction! Make your appointment online or by calling 303-922-4102.
All the Services for Your
Transmission & Drivetrain
Our transmission experts provide services and repairs for all major brands and vehicle manufacturers.
Drivetrain components we specialize in include:
Automatic transmission repair
Manual transmission repair
Transfer cases (plus other four-wheel drive and all-wheel drive systems)
Clutch replacements
CVT repairs or replacements
(continuously variable transmissions)
Differentials
Axles
Driveshafts
We also offer PREVENTATIVE MAINTENANCE such as transmission fluid exchanges, transfer case services, u-joint replacements on driveshafts, and differential fluid exchanges. Suppose your vehicle requires repair or replacement of these major components. In that case, we maintain in-house expertise to rebuild most transmissions and drivetrain components, plus relationships with industry-leading remanufacturers and drivetrain parts specialists.
Protecting Your Vehicle, Protecting You
THE PROCESS: Trust your vehicle to the experts who have been proven successful across multiple generations. Successful repairs start with a thorough inspection. We accurately diagnose your car, truck, or SUV using our free TrueTest InspectionTM. When you entrust your vehicle to our experienced staff, you're protected. We never attempt to fix your vehicle issues by playing a guessing game and randomly replacing parts. Some shops are focused on quick and cheap repairs. We've learned this approach creates another problem right around the corner. Our team completes repairs with the confidence of expert diagnosticians and a thorough transmission inspection process. The ethical foundation of our business prevents us from gambling with our customers hard earned money. We aim to fix it right the first time!
We are proud of this legacy over the last five decades! You can see what others say about us before choosing our local transmission shop. In fact, we encourage and prefer it! You will find us recommended as a top Denver transmission shop on multiple consumer sites (e.g., ReferraList.com, Expertise.com). You can also read hundreds of satisfied client reviews on platforms like Google and Yelp.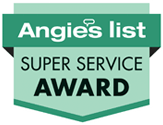 The Advanced Transmission Center warranty coverage is another unique characteristic to feel confident you are working with the most trusted transmission repair business in Colorado. We offer warranties ranging from 1 year to 3 years covering 12,000 to 100,000 miles! There is even an option to upgrade to NATIONWIDE warranty coverage. Our local warranty coverage typically includes limited towing services across the Denver metro if needed. Protect any major investment in your vehicle's drivetrain by ensuring you are working with a team willing to stand behind their work with a strong warranty. You'll get that at Advanced Transmission Center!
Your Transmission Repair All-Star Team
Whether you need preventative maintenance service, a fluid exchange, minor repairs, or major repair/replacement, our team is trained and experienced to serve you with the highest level of integrity.

Between Mike, Joseph, Miles, Donny, Tom, Hayley, and Thomas, the Lakewood team has over 100 years of combined transmission repair and customer service experience. Thomas, the owner of Advanced Transmission Center, states, "Being the best transmission repair shop for our customers starts with investing in a great team. We are proud of our history and hope to continue serving customers across the Denver metro area for decades to come!"
The Lakewood facility manager, Mike, has assisted thousands of customers to get the repairs they needed in his 20-year automotive repair career.  He is a former master technician with this to say about Advanced Transmission Center: "Transmission repair is unbelievably complex, and we love the challenge of providing the best driveline repairs to our customers. Our Lakewood shop benefits from a technician staff of tenured transmission specialists that collaborate as a team from the initial vehicle inspection all the way through the final quality control checks. At the same time, in the front office, we have to maintain constant communication with our customers and provide the highest quality repair options. We must focus on ensuring the reliability of vehicles we repair and the safety of our customers!"
Geared for Customer Satisfaction since 1986
Whenever you need us, give us a call (303) 922-4102.
What Our Clients Have to Say:

I took my vehicle to ATC because I thought I was having a transmission issue. The team diagnosed the problem, turned out to be another issue. They didn't charge me a dime. Shops charge for their time, techs make their living for time spent on a particular job. They spent valuable time helping me, no charge. I won't forget it. 10 stars
P. Brouwer

Amazing team that fixed my Toyota with a minor repair where other shops told me that I would need a new transmission. Highly recommended and the team was very professional, honest and kind!
Justin Bryan

Amazing team that fixed my Toyota with a minor repair where other shops told me that I would need a new transmission. Highly recommended and the team was very professional, honest and kind!
Mark Arrona

Everything about my experience with Advanced Transmission Repair has been absolutely wonderful! When I explained my situation and financial restrictions, they came back with multiple options at different price points and explained the value and risks of each so that I could make the best decision for me. Not only is their customer service amazing but I had my car back faster than expected and it runs like a dream! Thank you for being such a genuine, kind, professional business!
NIKKI BELL

Incredible shop that cares about customer service and quality of work. I was dealing with a leak for months at another shop. Once I called this shop, they immediately knew what the problem was and was able to fix it correctly the first time. Advanced Transmission has a customer for life now. The car finally runs like it should. Thank you!
J. Trask

They went out of their way to take care of me when my car needed some major work with a quick turn-around. They were recommended by my regular mechanic to handle this job and they were able to do it quickly and at far less of a cost than my regular mechanic told me that it would likely cost. They were also willing to work to get the cost of repairs covered by the car care plan that I had on this vehicle. I really can't recommend these guys enough and will not hesitate to take my car to them again the next time it needs work like this.
Brent Boland

What a great experience. Got me in the next day, super friendly good guys and told me they'd give it a look. The car was ready later that day, about $260.00 for the whole service and I'd have paid more without any issue at all. Honest shop.
C.N.

The only place I let work on my vehicles other than myself. Have been a repeat customer with a few vehicles over almost 10 years, never have I been given a reason to try anyone else. Knowledgeable, fairly priced, stand behind their work, and quick to resolve any driveline issues I've had. I always recommend them to anyone who asks for a transmission shop.
T. BALLARD

Great service. This is my second time using Advanced Transmission and every time they guarantee and do quality work. This last visit wasn't even the transmission; they fixed a leak in my differential and replaced drive shaft U-joint that was loose. My car hasn't run this smooth in years. If it's a drive train problem you're having, this is your place. Quality parts and service for a fair price.
Kevin Childress

This is the ONLY place to go if you need transmission work. They really know what they are doing and helped me in a huge way!!! The staff there is completely amazing and will help you with what it is exactly that you need. They never tried to upsell me, in fact quite the opposite. Thank you to all who work there. You are all wonderful and very appreciated!
CHARITY LEE FRENCH

The Advanced Transmission Center crew was very careful with my Corvette and did extremely high-quality work on a challenging project. They kept me posted on status, even going as far as to text me pictures of what they were finding. I think the prices were very fair and, for the quality of work, it was probably a bargain. For classic car owners, this is a shop where you'll find a team that will take great care of your vehicle. I really can't recommend them highly enough.
A williams

This shop is Great! The owner and management go above and beyond to help! They are honest and have helped my family find a trustworthy transmission shop that has earned our business by treating us with integrity that's hard to find! Keep doing great work and thanks so much!
ANTHONY HOWELL

Awesome experience. They are honest, transparent, and most importantly, they are good at what they do. They fixed my F150 transmission in 2 days and offered a 3-year warranty. They take good care of their customers.
Y.C.

Excellent customer service and was genuinely concerned with the issues we were facing with our vehicle. They went above and beyond to try and help us! This is a level of professionalism that you rarely see these days.
CHARLENE HUGGINS

The crew at Advanced Transmission is hands down the best in the business! My vehicle had a complete transmission failure while traveling 2,000 miles from home in VT. So glad to find these guys, they had us back on the road fast and are very trustworthy.
JASON TRASK

This shop is amazing, and the team is super friendly/helpful! After getting the run around at 3 other shops, the technicians here were able to diagnose and repair the issues with my vehicle in less time and for about 1/3 of the price. I will definitely use this shop again for future repairs and highly recommend them.
A. DRINKARD

This group is amazing! Their pricing is very competitive; their mechanics are top notch and they get the job done! They go above and beyond to ensure you have the very best customer service experience AND stand behind their repairs. I will never take any of our vehicles anywhere else for transmission repairs and/or servicing.
C. SANDERS

Superior repairs and service. The staff is amazing, friendly and knowledgeable. They care about their customers and the quality of their work. My car has never run better.
D. CIEREBIEJ

I can't say enough wonderful things about Advanced Transmission Center. This is a stellar, trustworthy auto shop with a fantastic owner holding the reins.
Rachel B. from Denver, CO

I had been having issues with the noise and vibration that was coming from the rear differential of my Toyota Tundra. I did a little research on driveline shops and decided to go talk to advanced transmissions.
Mark B. from Evergreen, CO