In-House Transmission Rebuild Department
Geared for Customer Satisfaction
Our team includes professionally trained transmission rebuilders with nearly 100 years of combined transmission rebuilding experience. No other transmission specialist in Denver metro can say the same. Our In-House Rebuild Department has rebuilt thousands of transmissions across 4 decades for all makes and models. Choose a local transmission shop with the right experience, tooling, and staff to help you get back on the road.
Customer Education
Customer education is an important principle of our business.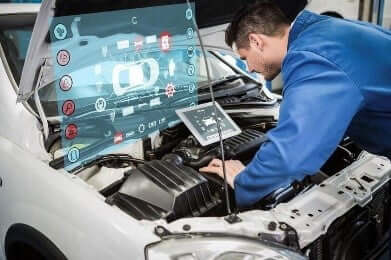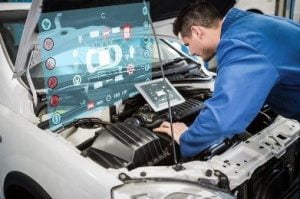 Many Denver auto repair shops, including dealerships, will recommend a full transmission replacement. Often this is not the best solution for a customer. Then why do they do this? Simple; nearly all general auto repair shops do not have the expertise to perform the complex transmission rebuilding process in-house.  Surprisingly, many repair shops that advertise themselves as transmission specialist also do not maintain in-house rebuilding expertise.
Sometimes customers are told they should purchase a "new" transmission over a transmission rebuild. This is usually misleading. Often when a transmission is in need of repair, that specific transmission model is no longer manufactured as a "new" entire unit. Then what is a dealership or a repair shop selling? Normally these "new" transmissions are remanufactured transmissions in a factory where quality standards vary greatly.
Complete Transmission Rebuild
Identify and Repair the Cause of Failure.  Normally there is a single cause of failure that leads to customers bringing their vehicles into a repair facility.  Our first objective is the identify the cause of failure and then incorporate a part replacement or repair in our rebuild strategy.
Soft Parts.  There are countless wearable parts in a transmission that degrade over time. Seals, gaskets, clutches, check balls, o-rings, snap rings, and other parts should not be expected to last for the entire life of a vehicle. In many cases, soft parts have deteriorated due to high vehicle mileage and that is the cause of failure. These rebuilds are more budget-friendly as they may only require a master rebuild kit which includes all the soft parts, a rebuilt torque converter, and fresh transmission fluid. Even if a soft part is not the cause of failure, at Advanced Transmission Center we always replace these soft parts to ensure longevity of a transmission.
Marginal Parts.  Regardless of the exact cause of failure, most rebuilds have numerous components that show wear. Does it make sense to complete a transmission rebuild only to leave certain marginal parts in that transmission? This approach might save a few dollars upfront but can cost the customer thousands of dollars a few months later when today's marginal parts fail down the road.
Other Known Failures.  Our In-House Rebuild Department maintains both its own library of known failures and also reviews national data on design flaws for each transmission model. If you are going through a transmission rebuild, wouldn't you want a transmission specialist that intimately knows the design of your specific transmission? We consider common causes of failure and rebuild your transmission where it is often better than the original transmission because we have addressed known weaknesses.
You can read more about our rebuild process on our Transmission Blog from December 2018 titled, "What Should a Quality Transmission Rebuild Entail?"
Accurate Diagnosis
Successful transmission repair starts with an accurate diagnosis. We employ our TrueTestTM Inspection to provide thorough and honest results to our customers. Our technicians follow the evolution of transmission technology and regularly attend transmission seminars. As new designs and technologies are incorporated in transmissions, our knowledge of, tooling for, and approach in transmission repair adapts. There are numerous components to a drive-train and we can identify if your vehicle requires a repair on the transmission, transfer cases, differential or other parts. Our TrueTestTM Inspection is absolutely free and the first step in a successful transmission repair.
Schedule a FREE Diagnosis Today!
Arvada/Wheat Ridge – Northwest Metro Denver: 303-421-4140
Lakewood – Southwest Metro Denver: 303-922-4102
In-House Transmission Rebuild Benefits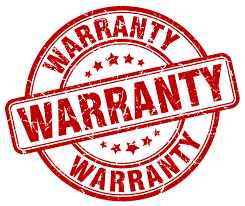 There are numerous reasons a transmission rebuild in-house is superior to other options. First, by doing all the work ourselves, we control the quality of the rebuild and repair of every transmission, transfer case, and differential that leaves our shops. Our in-house rebuilding department ensures that only the highest quality parts are used. When available, we prefer American-made tools and parts. Our nationwide parts suppliers network helps us keep your costs as low as possible without cutting any corners.
We also use several technical support sites for the most up-to-date manufacturer service bulletins. These sites provide support services for transmission repair, transfer case repair, and electronic and control module (computer) operation. This helps us provide you with a high-quality rebuild.
Read more about our ability to provide your Fast Service to get your vehicle back on the road.
Cost savings can be achieved especially if a customer is considering a "new" transmission from a dealership or general auto repair shop. They buy a 3rd party transmission and mark it up to make a profit. The quality is unknown, and the warranty is often inferior. We recognize there are often cheaper solutions than a transmission rebuild yet it is the most cost-effective way to achieve a quality repair with the benefit of a warranty covering parts and labor. Read about our Comprehensive Transmission Warranty. We will treat you like family and stand behind our work.