In Colorado, it is very common for drivers to purchase a 4-wheel drive (4WD) vehicle. Some might intend to head to the mountains and take it off-road, while others might want the added benefit when there is snow and ice on the ground. However, very few drivers spend significant time using their 4-wheel drive system and might not know how to tell if the system is actually working.
Engaging 4WD Systems on Old and New Vehicles
Older vehicles may require manually locking the hubs into place before putting the vehicle into 4-wheel drive. Additionally, older vehicles might require driving for a particular distance in forward or reverse before the system kicks in.
Modern vehicles, on the other hand, don't require physically locking in the hubs, and they usually have a switch on the dashboard. The newest systems will switch into and out of 4-wheel drive on the fly. It is highly recommended that you read your vehicle's owner's manual in order to determine the proper procedure for getting into and out of 4-wheel drive. The manual should also identify which signals on the dashboard indicate whether the 4-wheel drive system is engaged or not.
Despite the modern use of electronic control systems and dashboard indicators, there might be times when the driver isn't actually sure if the system is working or not. In those cases, there are a few ways that the driver can tell if the system is engaged even if the dashboard indicator isn't working. These are:
Drive in a circle on dry pavement and feel the wheels binding.
Drive on a section of snow or ice to see which wheels are spinning under acceleration.
Get the vehicle up in the air on a lift and watch which tires are turning.
Method #1: On Dry Pavement
If you want to know how to test 4WD on pavement, first find a good section of pavement where you can perform your test uninterrupted — a long, wide driveway or an empty parking lot will do just fine. Engage the 4-wheel drive system and then drive the car forward slowly 10 to 12 feet. Stop, then turn the wheels in one direction or the other and start driving ahead slowly in a tight circle. If the 4-wheel drive system is engaged, you will feel the front end binding, and the car will feel tight and lurch in the turn. This is perfectly normal and means that the system is providing power to the front wheels.

Method #2: On Snow or Ice
Is AWD or 4WD better in snow? The answer is undeniably the former, but 4WD isn't bad for snow if you're in a pinch. The snowy season can also provide the perfect conditions to check whether your 4-wheel drive system is working. The easiest way is to have someone watch the front wheels while you try to accelerate. If the system is working, you will notice that the front and rear wheels are spinning and kicking up snow, which means the front and rear axles are delivering torque to all four wheels. If the front wheels are not moving and only the rear wheels are spinning, then you are not in 4-wheel drive mode.
Method #3: On A Lift
The best way to ensure a 4-wheel drive system is working is to get the vehicle up in the air on a car lift while someone is inside the vehicle. As they "drive" the car up in the air, you will be able to see that all four tires are turning because they are all getting power from the engine. While this is the best bay to check if your 4-wheel drive system is working, not everyone has access to a car lift for a garage. You know who does, though? Your friendly, local transmission repair shop.
Talk to the Experts
If you want to make sure your 4-wheel drive vehicle is working the way it should, contact Advanced Transmission Center at either of our locations, and we'd be happy to help! Unlike dealerships or many independent repair shops, we are driveline specialists trained to fix issues related to a vehicle's 2-wheel drive, 4-wheel drive, and all-wheel drive systems. You can reach out to either location that is most convenient for you.
Advanced Transmission Center – Lakewood
1194 S. Pierce St
Lakewood, CO 80232
PHONE: (303) 816-3856
Advanced Transmission Center – Westminster
3686 W. 72nd Ave
Westminster, CO 80030
PHONE: (303) 647-5257
If you are having trouble with your 4WD or are noticing the warning signs associated with transmission problems, please give us a call or send us a message ASAP. We look forward to serving your vehicle's drivetrain and transmission needs. Over 35 years, our goal remains to be "Geared for Customer Satisfaction!"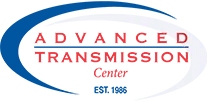 Advanced Transmission Center is a Colorado-owned and operated auto repair shop with locations in Denver / Lakewood and Westminster. ATC specializes in driveline issues such as automatic transmission repair, four wheel drive repair, clutch replacement, differentials, manual transmissions and CVT. As Colorado's first AAA approved shop our goal is to provide accurate, timely service with exceptional customer satisfaction. All of our technicians are certified in the latest makes and models and we are one of the few transmission repair shops with a nationwide warranty.