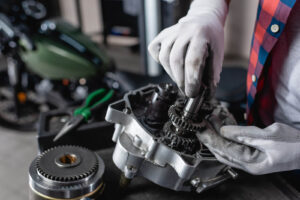 The odds are that at some point in your driving experience, you will have a problem with your transmission. You might take your vehicle in for a motor oil change, and the technician tells you that your transmission fluid looks terrible and needs service.
You might have a check engine light or transmission warning light come on while driving, and someone at an auto parts store or local garage tells you that you have OBD2 error codes showing a problem. Or you might simply be driving and feel that your transmission is slipping, isn't shifting correctly, or won't go into gear. The first thing anyone will tell you is that you need to get a transmission inspection.
But what exactly does that mean, and what is the difference between a good inspection and a bad one? Moreover, can your general mechanic diagnose the transmission like a local transmission shop? Let's get into the details of a proper transmission inspection.
Transmission Fluid – Level and Condition
Whatever type of transmission your vehicle has, the transmission fluid is the "life blood" that keeps the system working as it should. This is especially true in automatic transmissions, which depend on the fluid to operate the hydraulic components that allow your vehicle to shift up and down through the gears properly.
The first thing that needs to be checked is the proper fluid level. In an automatic transmission, a low fluid condition can create numerous problems, from being unable to go into gear, slipping, or delayed or erratic shifting. Low fluid will also cause the system to overheat, which will result in damage to the internal components. In some Dodge and Jeep vehicles, low fluid may be accompanied by the infamous P0944 "Loss of Prime" code. In a manual transmission, a low fluid condition will mean that the gears and synchros are not lubricated correctly, leading to gears grinding and the likelihood of premature parts failure.
The next thing that needs to be inspected is the fluid condition. Over time, the fluid inside the transmission will get darker as heat and wear cause the fluid to oxidize. Minor metallic breakdown of hard parts and depletion of wearable components (e.g., clutch plates) also contribute to the contamination of the fluid.
Once the transmission fluid turns darker, it needs to be changed! Minor contamination in the fluid indicates internal transmission components are starting to break down and will occur faster if the fluid is not exchanged. A little contamination might be expected, but a lot will be a sure sign (especially combined with dark or burnt-smelling fluid) that there is internal damage in the transmission that needs to be addressed.
Physical Inspection
A proper transmission inspection will also involve getting the vehicle up in the air on a lift so that the technician can get under the vehicle and inspect the transmission directly. This allows them to inspect for any obvious leaks or damage to the transmission. Since transmission leaks are the most common, being able to look at the transmission up in the air also allows the technician to determine if this can be fixed with a simple gasket replacement or if the leak is coming from something more critical, which will require removing the transmission to repair.
Having the vehicle up on a lift also allows them to inspect the electronic connections, transmission cooler lines, as well as components like the transfer case, driveshafts, and CV axles that interact directly with the transmission. They can also determine if the motor and transmission mounts are still in good shape, which plays a critical part in keeping the driveline components in place and absorbing shock from the road that could cause damage to the drivetrain components.
Test Drive
Sometimes transmission issues are hard to describe to someone else because they are easier to "feel" than they are to talk about. As part of a proper transmission inspection, an experienced technician will drive the vehicle in a variety of conditions in order to reproduce the problem you are having. They will drive in stop-and-go traffic, at highway speeds, up hills, around corners, etc. in order to determine if the components of the driveline are working appropriately.
Because they have years of experience specializing in transmission diagnosis and repair, they know what does and doesn't feel right and can often pinpoint exactly what needs to be looked at further in order to fix your problem. In some cases, intermittent symptoms make it preferable to return for a future inspection because no one wants to guess on a transmission inspection – that can be a costly mistake if the transmission was not the actual problem. Transmission diagnosis is an art, and experienced transmission technicians who know your vehicle and its unique characteristics are worth their weight in gold!
Warning Lights, Trouble Codes, and Data Stream
The introduction of electronic components and, along with them, onboard electronic diagnostics has been both a blessing and a curse. The upside is that your vehicle constantly scans its electronic systems and can quickly alert you to a problem. This usually happens when a "check engine light" or other warning light illuminates on the dashboard.
Someone with a diagnostic tool can then plug into the system to download the OBD2 error codes. And quite frankly, the biggest problem is using electronic diagnostic codes. Anyone with a reader can see the error codes, and they usually have no clue what they mean!
Jumping on the internet and looking up a particular code can tell you what the code is, but rarely what it takes to fix it. This is because that error code identifies the sensor that spotted the problem but doesn't tell you WHY. For instance, we often have well-meaning customers call us to tell us that they have a particular shift solenoid code and want to know how much it costs to replace the solenoid.
In this case, the problem is that solenoids rarely go bad by themselves. Something else has happened in the transmission to create the problem, and fixing it can often require pulling the transmission out and tearing it apart to identify the real problem. Knowing that an error code is present is great, but there are multiple reasons why that particular error code has occurred, and it usually takes further testing and diagnostics by a transmission specialist to understand.
Diagnosis of Error Codes is Crucial
That requires that a technician hook up their scanner to your vehicle and take it for a test drive so that they can look at the data stream during vehicle operation. Seeing an error code doesn't mean much by itself. Being able to actually look at the communication between the onboard computer and the various control modules, sensors, and solenoids as the vehicle is moving, shifting, etc. allows the experienced technician to see all of this data and interpret what it means.
This also requires that they understand your particular vehicle, since manufacturers are always updating and changing systems and components that can result in different conclusions. For instance, a downshift solenoid on one vehicle should be reading a percentage of being "on" or "off", while on another the solenoid should only be 100% "on" or "off".
Codes Are Simply Indicators
A final consideration is that sometimes problems in a completely different vehicle system can create error codes for the transmission, even when the actual problem has nothing to do with the transmission. For instance, some older GM vehicles that use the 4L80 automatic transmission have a system that allows the information from the engine temperature sensor to enable torque converter lockup at higher speeds. If the temperature sensor went bad, you would lose torque converter lockup and get a torque converter error code that has nothing to do with how your transmission is working!
TrueTest Inspection
Inspecting a transmission is a complicated process involving several steps to diagnose a vehicle's problem properly. This means looking at the level and condition of the transmission fluid, putting the vehicle on a lift for a multi-point inspection, scanning the car with a proper diagnostic scan tool, and taking the vehicle for a test drive when possible.
A proper transmission inspection also requires a skilled and experienced transmission technician who knows the intricacies of your vehicle and can correctly interpret the inspection results and give you an accurate diagnosis of the problem and an estimate of what it will take to repair it.
Conclusion – Not All Transmission Inspections Are Equal
If you are experiencing transmission issues and need an honest transmission inspection, contact Advanced Transmission Center at either of our locations and schedule a time for our free TrueTest inspection! Unlike parts stores, quick lube or general automotive shops, we are transmission specialists trained to inspect, diagnose, and fix issues related to a vehicle's automatic and manual transmissions. You can reach out to either location that is most convenient for you.
Advanced Transmission Center – Lakewood
1194 S. Pierce St
Lakewood, CO 80232
PHONE: 303-816-3856
Advanced Transmission Center – Westminster
3686 W. 72nd Ave
Westminster, CO 80030
PHONE: 303-647-5257
Please give us a call or send us a message ASAP. We look forward to serving your vehicle's drivetrain and transmission needs. For over 35 years, our goal remains to be "Geared for Customer Satisfaction!"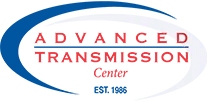 Advanced Transmission Center is a Colorado-owned and operated auto repair shop with locations in Denver / Lakewood and Westminster. ATC specializes in driveline issues such as automatic transmission repair, four wheel drive repair, clutch replacement, differentials, manual transmissions and CVT. As Colorado's first AAA approved shop our goal is to provide accurate, timely service with exceptional customer satisfaction. All of our technicians are certified in the latest makes and models and we are one of the few transmission repair shops with a nationwide warranty.