A good old fashion neighborhood garage is hard to find, but it's even harder to find a customer who appreciates that service so much that they will put pen to paper and stamp to envelope. This is exactly what Bill Wolfe did in his letter to Advanced Transmission Center in Lakewood! We value our customers and our commitment to honesty speaks to our near-perfect five-star rating on both Google and Yelp. And it's why customers travel throughout the Colorado area to come to our shop. We would like to thank Bill for the kind words to recognize our old school service and integrity. Continue reading to see what Bill had to say about our Lakewood location.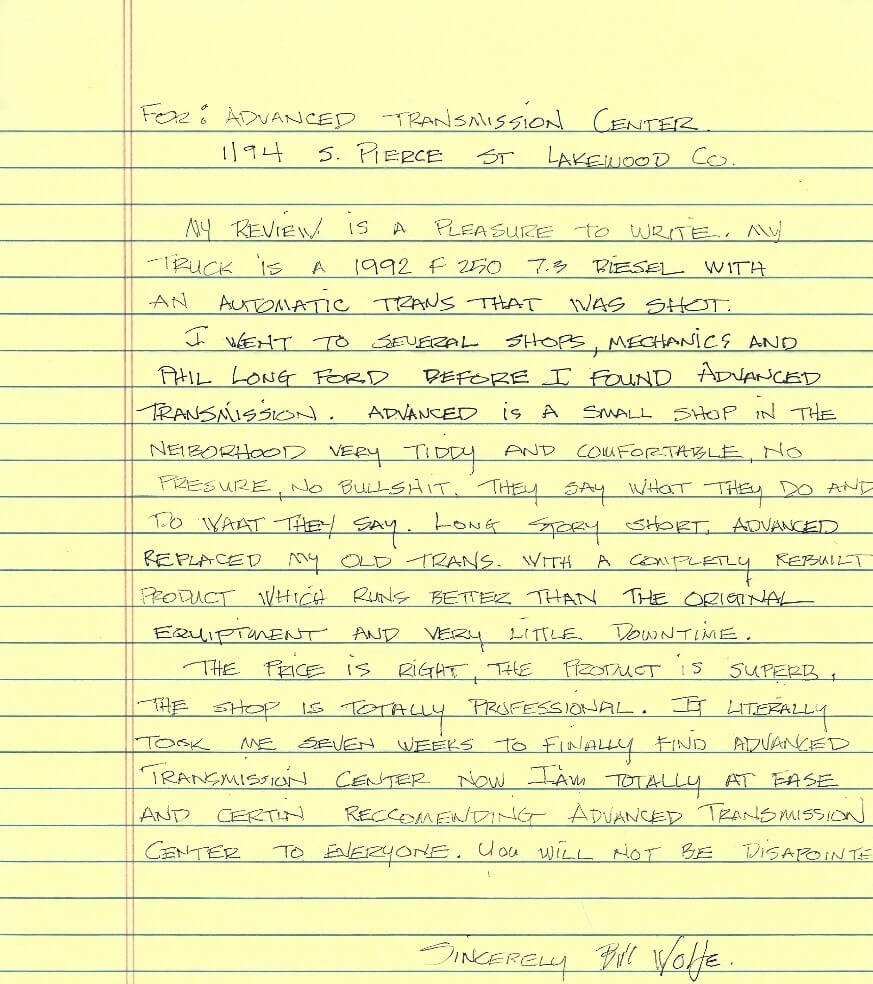 Letter transcribed below:
For: Advanced Transmission Center
1194 S. Pierce St Lakewood CO.
"My review is a pleasure to write. My truck is a 1992 F250 7.3 Diesel with an automatic trans that was shot. I went to several shops, mechanics, and [Ford Dealership] before I found Advanced Transmission. Advanced is a small shop in the neighborhood very tidy and comfortable, no pressure, no bullsh**, they say what they do, and they do what they say. Long story short, Advanced replaced my old trans with a completely rebuilt product which runs better than the original equipment and very little downtime. The price is right, the product is super, the shop is totally professional. It literally took me seven weeks to finally find Advanced Transmission Center now I'm totally at ease and certain recommending Advanced Transmission Center to everyone. You will not be disappointed."
Sincerely Bill Wolfe.
Advanced Transmission Center serves communities across Colorado, including Denver, Lakewood, Wheat Ridge, Centennial, Highlands Ranch, Littleton, Arvada, Westminster, and more. We provide automatic and manual transmission repairs and installations, differential repair, transmission power flushes, and four-wheel drive services. We are your local go-to transmission shop! Call us today to schedule an appointment at either location or send us a message.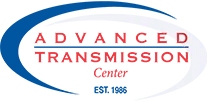 Advanced Transmission Center is a Colorado-owned and operated auto repair shop with locations in Denver / Lakewood and Westminster. ATC specializes in driveline issues such as automatic transmission repair, four wheel drive repair, clutch replacement, differentials, manual transmissions and CVT. As Colorado's first AAA approved shop our goal is to provide accurate, timely service with exceptional customer satisfaction. All of our technicians are certified in the latest makes and models and we are one of the few transmission repair shops with a nationwide warranty.