If you own a newer car or truck, you may have run into a situation where you have taken your vehicle in for service, and you were told there was no way to check the transmission fluid. Or you might be the type who likes to work on your own vehicle and find there is no transmission dipstick to check fluid level or quality. Like many others, you have run into a "sealed" transmission and are left wondering why such a thing exists.
Why is it Sealed?
In order to "make life easier" and to reduce hazardous material disposal, many manufacturers have decided to change the design of their transmissions so that there is no obvious way to check fluid level. Often these transmissions are touted as having "lifetime" transmission fluid that never needs to be changed. This is absolutely not true unless you consider what the manufacturer means by "lifetime."
Most automobile manufacturers consider their vehicles' expected service life to be about 100,000 miles. At that point, the vehicle is "obsolete," and they expect you to buy another vehicle. Handy if you are the one selling new cars and trucks, but not so handy if you are the driver and want to keep the car for a while!
In the 1960s and 1970s, expecting a vehicle's life to be about 100,000 miles was pretty realistic. However, as technology has improved and better materials are used, it has become much more likely that a vehicle will last 200,000 miles or so. The manufacturers still want you to get rid of your vehicle and get into something new, making it more difficult to work on your own vehicle. Additionally, dealers are discontinuing older car parts much sooner making it more difficult to complete repairs on older vehicles.
Moreover, dealers and manufacturers are creating barriers for independent repair shops to pick up the slack and repair aging vehicles by hoarding vehicle specifications and data. This contributes to a hot-button Congressional issue being debated on by our legislative leaders relating to the "Right to Repair." NAPA discussed the importance of this topic to consumers in this article. Backed to sealed transmissions…
The manufacturer also doesn't consider where you are operating the vehicle. If you live in Denver, you are already operating your vehicle at a high altitude, and the manufacturer considers that an "extreme" service environment. If you are using your vehicle for towing and/or driving it in the mountains, this only increases the stress on the transmission and the fluid. Even with advancements in fluid chemistry, your "lifetime" transmission fluid should now be getting replaced closer to 30,000 or 40,000 miles, not the "lifetime" claimed in your owner's manual.
How Do I Check a Sealed Transmission's Fluid Level?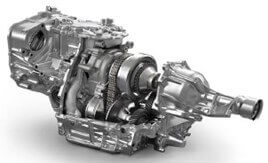 In short, you shouldn't. Trying to check the fluid level on a sealed transmission by yourself will likely result in damage being done to the transmission. They have been designed to require the vehicle to be up in the air on a rack and you will need special tools to access and determine the transmission fluid level. In some cases, this will require removing the transmission pan and replacing all of the fluid. In other cases, this will involve removing bolts or plugs from the transmission case in order to check fluid level and condition. This is not your typical DIY work; most people do not have an automotive lift in their backyard.
The manufacturer has made it difficult to discourage accessing the transmission fluid. Sealing the unit so that you can't check it does mean that it reduces "bad" transmission fluid that has to be disposed of safely. However, it also means that you are less likely to change your fluid as often as you should and more likely that your transmission will not last the 200,000 miles, plus that your vehicle will overall!
What Do I Do? How to Maintain a Sealed Transmission
While modern manufacturers have made it difficult to change your transmission fluid and claim it is good for "life," this doesn't mean you should accept that and let your transmission develop problems prematurely! Make it a part of your vehicle's regular maintenance schedule to get the transmission and other driveline components checked regularly by a transmission expert. If you are operating at high altitudes, towing a vehicle, or doing a lot of mountain driving in extremely cold conditions, you should make it a point to have the transmission serviced every 30-40,000 miles. Paying a couple of hundred dollars for a fluid service is much better than having to either pay thousands of dollars for a transmission repair or tens of thousands of dollars for a new vehicle!
Sealed Transmission Experts
If you need to have your sealed transmission checked or have any transmission-related issues, contact Advanced Transmission Center at either of our locations, and we'd be happy to help! Unlike dealerships or many independent repair shops, we are transmission specialists trained to fix vehicle drivetrain issues. You can reach out to either location that is most convenient for you.
Please give us a call or send us a message ASAP. We look forward to serving your vehicle's drivetrain and automatic transmission repair needs. Across five decades, we continue to be "Geared for Customer Satisfaction!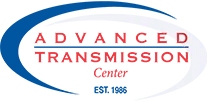 Advanced Transmission Center is a Colorado-owned and operated auto repair shop with locations in Denver / Lakewood and Westminster. ATC specializes in driveline issues such as automatic transmission repair, four wheel drive repair, clutch replacement, differentials, manual transmissions and CVT. As Colorado's first AAA approved shop our goal is to provide accurate, timely service with exceptional customer satisfaction. All of our technicians are certified in the latest makes and models and we are one of the few transmission repair shops with a nationwide warranty.