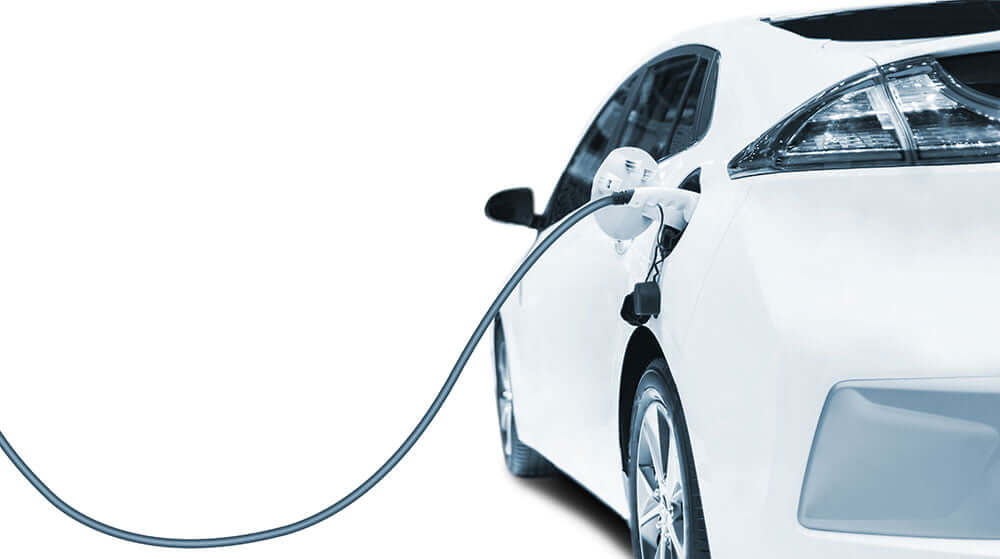 In today's automotive world, there is always something new, different, or redesigned. Self-driving cars are proof of that. When looking at the luxury car market, one of the most interesting among electric cars is Tesla's Model-3. A common question about Tesla transmissions is how they handle the power of an electric motor.
Before getting into the specifics about the transmission, let's take a look at the overall features of the 2019 Tesla Model-3. 
Features of the Model-3
The Tesla Model-3 AWD has dual electric motors, not to be confused with a hybrid that can also run on gas if the electric charge runs out. This motor is a permanent magnet electric motor, not the induction electric motor previously used. It can go from zero to 60 mph in 3.2 seconds, has a top speed of 162 mph, a range of 310 miles on a single charge, and a recharge time of 15 minutes for 180 miles when charged at a supercharger location.
Konstantinos Laskaris, Tesla's principal motor designer, during an interview with Charged, explained, "It's well known that permanent magnet machines have the benefit of pre-excitation from the magnets, and therefore you have some efficiency benefit for that. Induction machines have perfect flux regulation, and therefore you can optimize your efficiency. Both make sense for variable-speed drive single-gear transmission as the drive units of the cars…The permanent magnet machine better solved our cost minimization function, and it was optimal for the range and performance target."
The powertrain components include a Permanent Magnet Switched Reluctance Motor, inverter, battery pack, high voltage system, cooling system, a power conversion system with an onboard charger and a DC/DC converter, and a 1-speed automatic transmission.
Tesla's Transmission
Tesla uses a 1-speed automatic transmission, meaning they only have one gear when it comes to shifting as they don't need more than that. This is because electric motors generate 100 percent of their torque (required for acceleration) at very low speeds, while internal combustion engines only generate torque in a small range of speeds.
On a practical level, this means combustion engines use the varying gear ratios in the transmission to accelerate the vehicle. With electric motors, the speed increases, torque decreases, and power increases, giving the Tesla all the power it needs for excellent acceleration, which is demonstrated by the Model-3 going from zero to 60 mph in 3.2 seconds.
The Driving Experience
Gene Leeds, who writes for Hagerty.com, and is a self-described "gearhead," recently wrote about his purchase and driving experience with a 2019 Tesla Model-3. He noted that he has owned and driven a wide range of cars, from a '71 Vega with 1,000 hp to a Cooper Mini and a Z06 Corvette.
Saying he initially laughed at Tesla, he then confessed that the Tesla "Is the best vehicle I've ever owned."
"The regenerative braking combined with Tesla's dual electric motors is magic," Leeds added. "Every millimeter of pedal travel provides increasing instantaneous torque while every millimeter off the pedal provides increased braking from the regen. The braking power of the motors is enough that I hardly use the brake pedal in day-to-day driving. Tesla claims the brake pads can last more than 100,000 miles, and I don't doubt it."
If there was any doubt that the Tesla Model-3 and 1-speed automatic transmission are impressive, Leeds erases it. But, is it fun? Any car enthusiast worth his or her salt knows that fun is the name of the game unless you're driving to work, and why not have a bit of fun on the way?
His answer to that is a definite yes. "Every new car I've driven over the past two decades has been faster, safer, better, more efficient, and less fun to drive than its predecessor. Like many, I yearn for cars of the past…A time when it was more about fun than fast, when Ferraris had gated shifters, when cars rewarded drivers setting up a turn properly. The Model 3 is the antidote to increasingly boring cars of boring automotive companies who do their best to make sure we want to jump into a new lease in three years."
Working on Electric Cars
When it comes to working on an electric car, or even a hybrid, one word describes it: dangerous. 
According to EHVSafety.com, "Servicing, repair, maintenance and rescue of electric and hybrid vehicles can put unwary workers at risk of electric shock resulting in serious injury or death. Voltages present in electric and hybrid vehicles (EHVs) are significantly higher (currently up to 650 volts direct current (dc)) than those used in other vehicles (12/24 Volts dc). In dry conditions, accidental contact with parts that are live at voltages above 110 Volts dc can be fatal. For EHVs, dc voltages between 60 and 1500 Volts are referred to as 'high voltage.'"
There are other hazards posed by electric and hybrid vehicles as well, and they could impact not only repair technicians, but also first responders, tow truck drivers, and valet drivers. Some of those include: the potential for stored energy to cause an explosion or fire; dangerous voltage even if the vehicle is off; unexpected movement of the car due to magnetic force from the motor; people (especially the sight-impaired) unaware of the vehicle moving because electric vehicles are silent; and the possibility of an EHV's electrical system to affect medical devices.
Having Transmission Problems?
If you are having transmission problems, make an appointment to come see us at either of our Advanced Transmission Center locations, in Lakewood and Westminster. While we do not service Tesla or other electric or hybrid vehicles, we can take care of just about any other vehicle you bring in. Once tooling and information are available for independent repair facilities to service these vehicles, you can be sure we'll be first in line.
At Advanced Transmission, we are committed to providing you with an accurate diagnosis, and our free TrueTest Inspection gives you the assurance that we have pinpointed the problem your vehicle is having. After our transmission specialists perform numerous tests and computer scans, we only give you pricing for the repairs your vehicle needs.
Our unique approach to diagnosing problems, our transparency and honesty in recommending only necessary repairs has made us the leader in Denver for transmission repair. We are consumers, too, and we treat you the way we want to be treated ourselves. We won't recommend any work that isn't necessary for your vehicle to function correctly and safely.
Westminster – Northwest Metro Denver: (303) 421-4140
Lakewood – Southwest Metro Denver: (303) 922-4102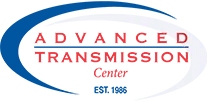 Advanced Transmission Center is a Colorado-owned and operated auto repair shop with locations in Denver / Lakewood and Westminster. ATC specializes in driveline issues such as automatic transmission repair, four wheel drive repair, clutch replacement, differentials, manual transmissions and CVT. As Colorado's first AAA approved shop our goal is to provide accurate, timely service with exceptional customer satisfaction. All of our technicians are certified in the latest makes and models and we are one of the few transmission repair shops with a nationwide warranty.