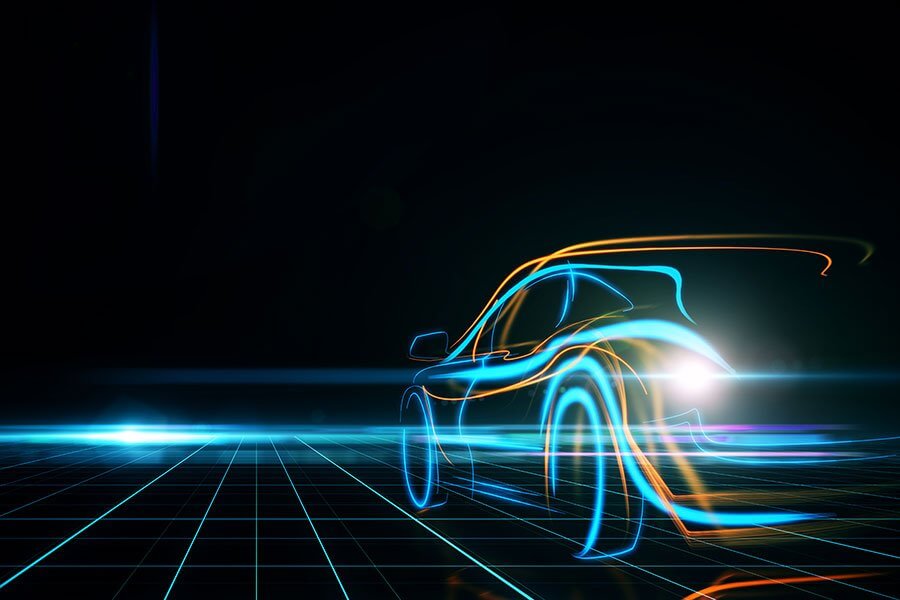 There has always been mystery and even misinformation around the automotive transmission repair industry.  The evolution of this specialty sector has changed rapidly and continues to evolve; therefore, it's hard for most people to keep up. Transmissions are the most complicated component in a vehicle, more so than engines, yet the average person knows very little about them. In fact, it's the most commonly neglected part of a vehicle according to Accurate Auto Advice. Most vehicle owners know to change their motor oil but disregard maintenance activities for the transmission. 
In our fourth decade in business, we at Advanced Transmission Center have seen dramatic industry changes and hope to share our thoughts on the future of transmission repair. In a three-part series, our Transmission Blog will cover the following topics: (i) the new role of remanufactured transmissions at independent repair shops, (ii) the "smart" transmission via increased electrification, and computer programming, and (iii) the impact of material and fluid science on transmissions.
The Good Old Days of Remanufactured Transmissions
Years ago, most neighborhoods had its own transmission repair shop. A transmission repair was as common to the general public as changing a vehicle's batteries or brakes.  One of the most popular and sturdy transmissions in the 1970s and 1980s was a TH350 (commonly known as a "Turbo 350").  Vehicle owners with this transmission often expected to rebuild this transmission every 40,000-50,000 miles.  It was a quick drive to the local shop and rarely took more than a couple days.
These transmissions were not "easy" to rebuild; however, a smart technician trained as a transmission rebuilder would commit to learning this and fewer than five other units on the market.  Most quality shops would keep previously rebuilt transmissions in stock, allowing customers to get same day transmission replacements.  There were only a few transmissions a business needed to stock to serve nearly all customers.
During this period, there was no need for remanufactured transmissions from a national brand. Specialty transmission repair shops could address customer needs quickly and economically.  
A New Reality for Rebuilt Transmissions
The "Good Old Days" are long gone and the market has changed dramatically.  Today there are over 300 different types of transmissions.  The entry of foreign vehicles into the market has contributed to this reality, as well as the sheer number of makes and models on the road.  The number of parts in each transmission has also increased due to more gears and improved engineering.  Assuming modern transmissions have 400 parts, there are 120,000 unique parts across the over 300 transmissions on the market.  This is a gross simplification of the changes to the market, but it does highlight the dramatic evolution of the industry.
In this context, it's unsurprising the number of transmission shops is shrinking not expanding.  Many shops that claim to be a transmission shop or have "transmission" in its name have transitioned to general automotive repair or "total car care."  These changes have left a shortage of transmission technicians in the industry who can confidently understand, diagnose and repair each of the hundreds of transmissions on the market. 
The current market opportunity for remanufactured transmissions is likely obvious now.  In a factory setting, a large company has the resources to carry thousands of parts and even invest in technology, machinery and other equipment to provide a quality product.  Unfortunately, most remanufacturers have subpar quality standards and do not prioritize customer service.  Fundamentally, these businesses do not interface with the end customer and tend to be more profit-driven.  These conditions make warranty claims problematic and accountability non-existent in many cases with national remanufacturers.  These conditions also contribute to the negative impression of remanufactured transmissions historically across the automotive repair industry.
Option A: Transmission Rebuild at your Local Transmission Shop
There are a few independent transmission repair shops like Advanced Transmission Center that prioritize old school customer service, invest in new technology & equipment, employ  highly skilled technicians and plan for the future. Like many other great independent shops in the United States, we are part of the Automotive Transmission Rebuilders Association (ATRA), and we have been since 1996. Our aim is to be the best Local Transmission Shop for customers across Colorado. 
Another important characteristic for a successful repair: an accurate diagnosis. Advanced Transmission Center technicians use our TrueTest InspectionTM to correctly diagnose when a transmission truly requires a rebuild versus a minor repair that can save a customer thousands of dollars.  General automotive shops or those without in-house rebuilders may prematurely conclude a transmission is faulty.  Shops that exclusively use remanufactured units tend to lack expertise for complicated diagnostics.
Between our two Denver metro locations our team includes three transmission rebuilders with a combined 100 years of experience.  These experts can navigate the complexity of new transmissions because they have witnessed and mastered the previous eras of transmission repair.  Recall our prior blog post, Transmission repair is, indeed, an art.  Shops with a long track record of strong customer service are best positioned to handle the increased complexity of the industry and stand behind their work with a strong warranty.
There are situations where rebuilding a transmission in-house is cost prohibitive for a customer or parts availability is limited.  In these situations, we might recommend installing a remanufactured transmission.  Most remanufactured brands should be distrusted yet our team has come to trust Certified Transmission as an additional offering to our retail and wholesale customers.
Option B: Install a Remanufactured Transmission at your Local Transmission Shop
To offer another competitively-priced alternative to our customers, we have partnered with Certified Transmission, a certified transmission remanufacturer.
Having this relationship is controversial because independent shops and manufacturers are traditionally viewed as competitors. However, this type of partnership IS the future of transmission repair for independent shops whose focus is on solving customer problems reliably, economically and quickly.
We chose this partnership because we are convinced that remanufactured transmissions from Certified Transmission are of a higher quality than the competition. Their units are not built on an assembly line.  Instead, an individual transmission rebuilder is accountable for each built unit.  This is similar to our in-house rebuild strategy. 
Certified Transmission started as a retail business and eventually grew to 14 physical locations.  That foundation as a retail brick & mortar business allowed it to grow into a remanufacturer with high quality standards.  Direct interaction with customers is important for a business to develop ethics and processes that might not always be profitable in the short-term but they are important for longevity.  Similarly for Advanced Transmission Center, "Geared for Customer Satisfaction" is more than a slogan, it's a principle that influences every decision in the business.  Just as valuable to our customers is Certified Transmission's industry-leading nationwide warranty department and their membership with ATRA.
Why Did Certified Transmission Partner with Us?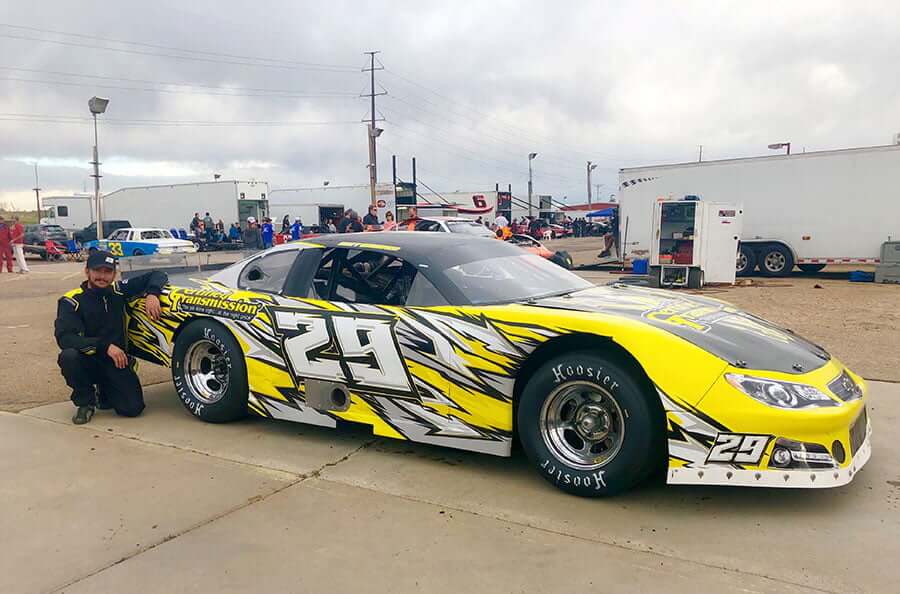 Matt Brunker of Certified Transmission explained, "We love partnering with true specialty shops such as Advanced Transmission Center, which unfortunately is harder and harder to come by as the cost has never been higher to be tooled up to specialize in this industry. It takes the right tools, knowledge, and team to make it successful, and those ingredients don't come cheap or easy. Advanced Transmission Center is a distributor for us at Certified, offering our units amongst their many other offerings."
The transmission business continues to evolve, and in doing so it continues to get harder and harder for shops to keep up with the changes, Brunker said. He goes on to say, "Stocking the top 5 moving units doesn't give you the same breath of coverage that it once did. As the transmissions on late-model vehicles move forward, there are more specialty tools than ever required to work on them, and more parts than ever needed to be readily available to do the job.  Not to mention the continued cost increases of parts over the years."
Another change in the industry is the challenge to remove and install transmissions.  A national remanufacturer is focused on building the part, but they have limited direct control on the installation process.  One should not dismiss the tremendous difficulty relating to pulling out and re-installing a transmission.  In some cases, standard book labor hours call for 18 hours of labor for those steps.  Moreover, once a transmission is installed, differing techniques are required to successfully fill and run fluids within the transmission.  To add another level of complexity, after installing a unit and filling it with correctly specified fluid, many transmissions have to be "taught" how to shift.  Different terms and techniques are used in these steps including OEM reprogramming and shift adapts or re-learns.  Brunker concludes, "Our business is successful when we rely on the best local transmission experts to accurately diagnose transmission issues and diligently manage the removal and installation of our remanufactured units."
Partnering up with a premier remanufacturer makes sense for independent transmission shops and its' customers. Whether it is to keep the flow of business moving and not have a backlog at the build station or to avoid the high cost of parts. The leaders of this industry in the future will be those who maintain quality in-house rebuild capabilities while complemented by a nationwide remanufacturer.  Being flexible and having numerous high-quality options is the best way to truly prioritize customer service.  The partnership between Advanced Transmission Center and Certified Transmission is relationship that will save countless Colorado customers time and money.
Option C: Install a Used Transmission at your Local Transmission Shop
Very rarely do we recommend a used transmission for our customers.  The first concern is the integrity of the unit purchased.  Often sourced from a junk/salvage yard, these businesses have a poor track record of transparency and honesty.  Moreover, used units will have a significantly shortened life because of its existing mileage in addition to potentially having been on a shelf for months or years collecting rust. 
Also, the removal and installation process can be extensive and costly.  A customer might have to pay 2 or 3 times for these steps if the used unit is faulty or has to be replaced.  This is an important consideration as many purchasers of used transmissions feel comforted with a parts or limited labor warranty.  On countless occasions, we have seen customers get frustrated with the hassle of warranty claims to salvage yards due to the inconvenience, misinformation, unexpected costs and lack of friendly customer service.  This is not the right option for most vehicle owners that want a reliable repair with a strong warranty.  This is one time when, as the adage says, "You get what you pay for."  Or in this case, you get what you don't pay for, and that can leave you broke and stranded.
In some cases, a customer might ask a transmission shop to evaluate a used transmission to determine its integrity.  There's no better way to do this than by opening and disassembling a transmission.  It is at this point a skilled transmission rebuilder can work his or her magic.  If a customer wants us to go through this step, it might as well be with the customer's transmission rather than by purchasing a cheap transmission that might be in worse shape than the one the customer already owns!  An in-house rebuild is thorough and just as important is a strong warranty.
Local Transmission Repair with a National Partner
The transmission repair industry has changed dramatically since our founding in 1986.  Through the years we have evaluated those changes and asked, "How can we best serve our customers reliably and economically?"  Becoming a distributor for Certified Transmission is our most recent chapter that ensures we can provide great repair solutions to our customers across Colorado for years to come.
We are the leader in Colorado for transmission repair. You can be comfortable here and know that all results will be explained and the options available will be clearly presented.
Give us a call today to schedule an appointment!
Westminster – Northwest Metro Denver: (303) 421-4140
Lakewood – Southwest Metro Denver: (303) 922-4102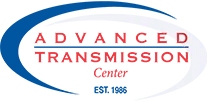 Advanced Transmission Center is a Colorado-owned and operated auto repair shop with locations in Denver / Lakewood and Westminster. ATC specializes in driveline issues such as automatic transmission repair, four wheel drive repair, clutch replacement, differentials, manual transmissions and CVT. As Colorado's first AAA approved shop our goal is to provide accurate, timely service with exceptional customer satisfaction. All of our technicians are certified in the latest makes and models and we are one of the few transmission repair shops with a nationwide warranty.