The Denver Metro's Best Nissan Transmission Repair Shop!
The Advanced Transmission Center team completes countless transmission repairs on Nissan vehicles each year. Nissan cars, trucks, and SUVs have become increasingly popular among US consumers with roughly 1.5 million new vehicles sold domestically by Nissan each year.
Nissan transmission repair is common for customers with a CVT transmission or an RE5R05A transmission. Each of these situations can present customers with a costly repair bill and is caused by different factor.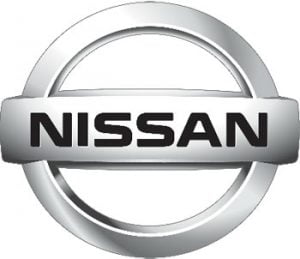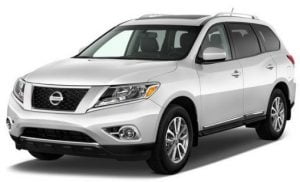 Across five decades in operation, our team has served Nissan and Infiniti owners in Arvada, Aurora, Boulder, Broomfield, Centennial, Englewood, Golden, Highlands Ranch, Lakewood, Littleton, Thornton, Westminster, Wheat Ridge, and the rest of Denver metro. We look forward to maintaining our position as the best Nissan transmission repair business in Colorado!
Nissan Transmission Repair for CVTs
The Continuously Variable Transmission (CVT) is a type of automatic transmission. However, the CVT is distinct in design and function from most traditional automatic transmissions. Nissan has aggressively integrated the CVT design into many of its light and medium duty passenger vehicles. Over the last decade, a CVT transmission could be found in a Nissan Altima, Nissan Maxima, Nissan Note, Nissan, Rogue, Nissan Versa, Nissan Murano, Nissan Juke or Nissan Sentra. In more recent years, the Nissan Pathfinder was added to the list of vehicles designed with a CVT. This is concerning because some Nissan Pathfinder owners put their SUVs through grueling conditions where the performance of a CVT transmission is unknown over time.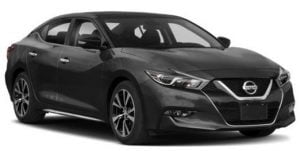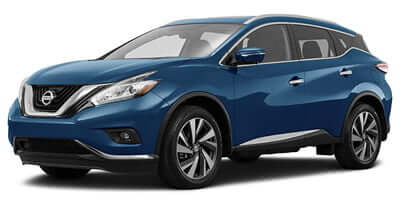 A common question we get is, "Can your transmission shop repair a CVT transmission in-house like other automatic and manual transmissions?" The answer is unfortunately, no. Although our team of rebuilders have over 100 years of combined rebuilding experience, parts availability is a problem. Both OEM and aftermarket parts to complete an in-house CVT rebuild are generally unavailable or at best limited. This continues to prevent transmission shops from confidently repairing CVT transmissions. Rest assured, our team can assist customers with various CVT transmission repair options. The first step in any successful repair should be an accurate diagnosis. Our team provides a free TrueTestTM Inspection to diagnose if your vehicle truly needs a CVT transmission replacement.
Whether you prefer an OEM or remanufactured CVT transmission, you are in good hands with the Advanced Transmission Center team. We have replaced numerous CVT units for our Colorado customers over the last decade. We will advise you of our diagnostic results, your repair options and the timing to get your vehicle back on the road safely. We also recommend customers research if their vehicle is covered under any class action lawsuit which may include recalls or extended warranties. Advanced Transmission Center is not liable for knowing whether a vehicle is covered under any prior, current or future lawsuit; however, if requested, our team can refer customers directly to a Nissan dealership to learn more about these lawsuits.
RE5 Transmission & Radiator Failure
Between 2000-2010, thousands of Nissan vehicles in the Pathfinder, Xterra, and Frontier models included an allegedly faulty radiator. What does this have to do with transmission repair? Everything! For some vehicles manufactured during this period, a break within the radiator caused coolant through transmission cooler lines and into the transmission. The mix of radiator and transmission fluid became commonly referenced as "strawberry milkshake" because of the appearance of the fluids when combined. One would think a clean flush of the transmission combined with a radiator replacement would be the end of a slightly annoying situation. Sadly, this was not the case and continues to be a problem for many customers. Once glycol (antifreeze) and water gets into the transmission, irreparable damage occurs to many of the soft components (clutches, rubber seals, gaskets, etc.) as well as the valve body. After some period, rust begins to accumulate within the transmission and its ability to shift as designed deteriorates.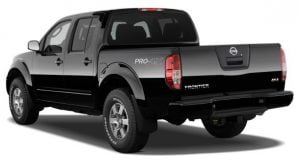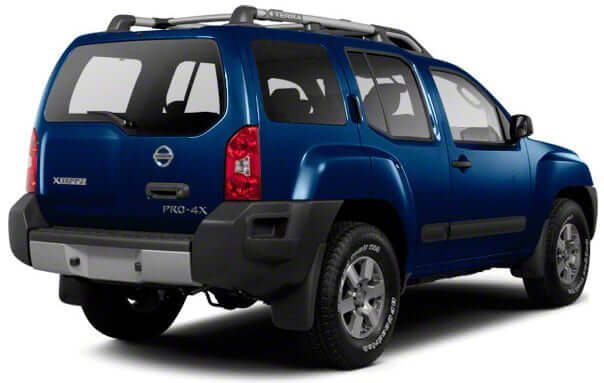 Advanced Transmission Center has completed dozens of Xterra transmission repairs due to a failed radiator and the resulting "strawberry milkshake" transmission/coolant combination. An appropriate repair includes the following: (i) radiator replacement (or a radiator by-pass repair), (ii) in-house transmission rebuild with a new OEM valve body, (iii) hot flush of the cooling system, (iv) verification of external cooler operations and (v) OEM reprogramming of the transmission. The Nissan Pathfinder transmission repair as well as the Nissan Frontier transmission repair during these years require a similar strategy. Due to the extensive list of parts replaced, especially OEM components, along with the labor involved with the radiator, transmission, external cooler and reprogramming, this repair can easily surpass $5,000. Although the cost involved is high, it is better to complete these repairs correctly rather than performing a "spot repair" where there is a high probability of continued failure. Trust a reputable local transmission shop with a comprehensive warranty to get these complicated repairs done correctly.
Infinity Transmission Repair
Like its Japanese competitors (Toyota and Honda), Nissan carries its own luxury brand: Infiniti. The Infiniti make is popular in Colorado, particularly the QX sports utility line including the QX30, QX50, QX56, QX60, QX70 and the 400 horsepower QX80. Many luxury vehicles, including Infiniti, come with greater performance and an upgraded transmission compared to its parent brand. However, even an upgraded transmission faces major challenges in Colorado including substantial fluctuations in temperature, elevation and grade. Worst of all, increasing traffic in Denver metro and Colorado can cause havoc on transmission longevity. The team at Advanced Transmission Center has been working on Infiniti transmissions since the 1990s and has the knowledge to properly diagnose and repair your Infiniti transmission issues quickly!
Your Local Nissan Transmission Repair Experts
Drivetrain and transmission repair should be entrusted to a specialty transmission shop. General automotive repair shops often cannot keep up with the quickly evolving trends in transmission design and technology. Moreover, modern transmissions are electronically controlled unlike prior models predominately controlled by hydraulic and mechanical stimulus. Understanding the unique programming requirements and electronic controls for each transmission is just as important as picking the right parts. For example, many Nissan transmission repairs require OEM reprogramming of the transmission control module. A failure to complete this step could lead to thousands of dollars down the drain in repair costs or worse, a transmission failure in an unsafe driving situation. Due to this evolving trend of electrification, the Advanced Transmission Center team is constantly researching and experimenting to better understand the increasing electrical complexity of transmissions. This knowledge is the single most important factor that will differentiate a quality transmission shop versus its subpar peers.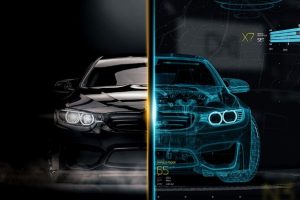 Why Choose Advanced Transmission Center for Nissan Transmission Repair?
Whether your Nissan transmission is older, newer, automatic, manual, or CVT, schedule a free inspection and let our team complete a diagnosis of your vehicle.
Southwest Metro Denver: Call (303) 816-3856
Northwest Metro Denver: Call (303) 647-5257
You can also Send Us A Message and we will get back to you shortly!
Customer Reviews For Nissan Transmission Repairs:
Advanced Transmission Center replaced our CVT transmission on our 2011 Nissan Murano back in June of 2018. In July 2019, it seemed to be experiencing a transmission problem as it appeared to be stalling upon acceleration. I contacted ATC and the Manager advised that they would take a look at the car to evaluate the situation. We were grateful for the team's evaluation. It turned out to NOT be a transmission issue. Their customer service was exceptional. ATC really seems to care about their customer service, as well as being fair. Was very impressed. Thanks, ATC!
– D. Skelton (Verified on Google My Business, Lakewood Facility)
I had a major transmission issue for my 2006 Nissan Pathfinder where it basically had to be rebuilt. I know nothing about cars so had a hard time understanding what needed to be done. They were able to explain what needed to be done so I could understand. They also recommended free follow up visits to ensure the work was holding and there were no issues. Great & friendly service.
–G. Russo (Verified on Google My Business, Wheat Ridge Facility)