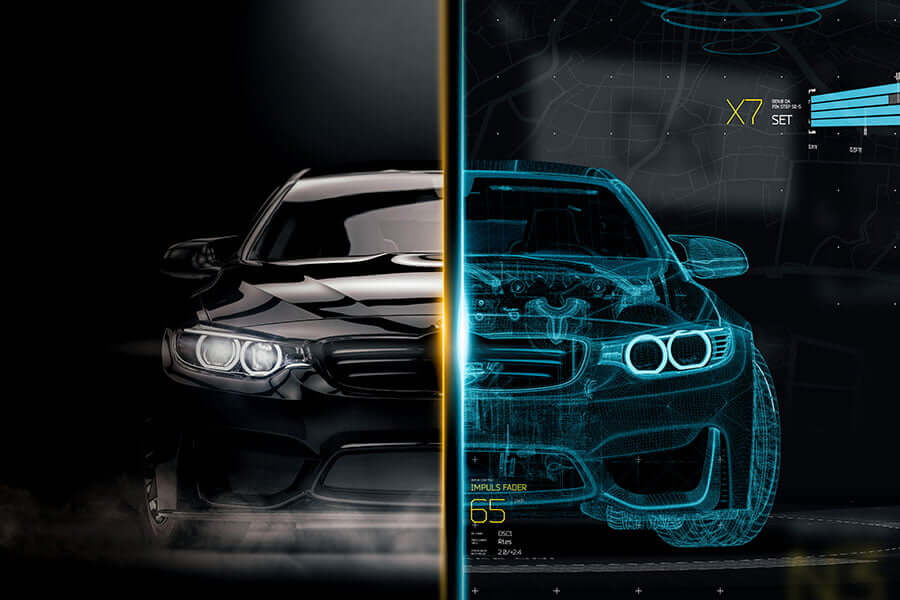 From the first steam-powered automobile in 1769 to the more technologically advanced vehicles we see on the road today, there's no doubt that cars and the automotive industry have come a long way. Self-driving vehicles are next in the not-too-distant future. Maybe one day we'll even have flying cars!
One of the biggest changes seen within vehicles and how they function is the introduction of computers. In 1968, Volkswagen introduced the very first computerized component in a vehicle in the form of electronic fuel injection.
After Volkswagen's release of electronic fuel injection, other manufacturers followed suit with other computerized components in vehicles. The '70s brought about engine control units, while the '80s brought us computer command control systems and electronic control units.
The evolution of automobiles seems to be never-ending – each part of a vehicle has seen some sort of change. Transmissions are no exception to these changes. In fact, a strong argument can be made that there has been more electrical advancement in transmissions than its neighbor, the engine.
The Three Eras of Transmissions
Looking back to the beginning, transmissions started out as hydraulic and mechanical. Then began what we will call Era I in the '60s when the Turbo 400 hit the market – the first transmission using an electronic component. The list of cars and trucks that used this transmission is so long that most hot-rodders will find their dream car on it.
Era II began in the early 90s, when numerous components became electronic, including different types of sensors. This is considered the "Middle Age" of electronic components, but the transmission hadn't become fully computerized yet.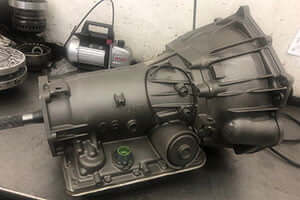 A great example from this era is the GM 4L60 transmission. In the early 90s, this model transitioned to the 4L60E. The E model used more electronic components, especially important was the lockup solenoid, and the E designation meant it was electronically controlled. This change cannot be understated. For 2 generations, hydraulic and mechanic mechanisms led to a transmission shifting. For the first time on GM vehicles, a transmission would shift based on an electronic stimulus taking into consideration throttle pressure, speed and load. The 4L60E transmission was used from the early 90s through roughly 2010.
Era III (the last 20 years) is the "The Modern Age" of the transmission. The gains made during this period are almost too numerous to list with all the computer systems onboard each vehicle. One of the interesting advances includes the OBD2 plugin. This little gem allows scanners to be hooked up so they can pull codes from a vehicle. Moreover, an OBD2 plugin allows 2-way communication where tooling can be used to program components within the vehicle.
Other electronic components deliver information on speed, air flow, throttle pressure, range, and pressure to the transmission. In addition to these components, there is more intricate software that is registered and programmed according to a vehicle's VIN. This adds another level of complexity and cost to new age transmission repair on certain modern transmissions.
When it comes to the transmission, all of these components rolled together proactively tell the transmission what to do. This trend, particularly on the software and computer programming end, will only continue to get more complicated over time.
Talking about transmissions might get boring for some (not us!) so let's use an analogy. An old Bell rotary phone originally sold for a few bucks decades ago. Even adjusted for inflation, it would not be expensive to most consumers today if it remained the primary means of communication. On the other hand, an iPhone can run $1,000 and contains just as many parts as its cost. The cost associated with increasingly complex and electrified items has skyrocketed. Electrical parts are more difficult to build, require rare earth materials, and necessitate specialized training for any professional to handle. As much as added electrification has been welcomed by the automotive industry and consumers due to better fuel efficiency and comfort, there is a price and it's most evident in new vehicles or major automotive repair prices.
Know Your Electrical Components
With the increasing complexity of transmissions, it may seem like an impossible task to understand the components. If there is ever a list of parts that you should read, this is it. Understanding important parts of your transmission could save you down the road if you need a repair and the technician is throwing terms at you like Doug the Dodgeball King from third grade.
TCM: The Transmission Control Module (TCM) can be either external or internal to a transmission. This is the computer that controls the operation of your transmission. In some cases, it is integrated with the Powertrain Control Module.
Wiring Harness: With all the added electronic components, wiring is needed. Wiring harnesses are the highway that the electronic information runs on. A common mistake for DIY types and even industry professionals is a failure to check wires for damage. A sensor or solenoid code may lead someone to change those costly parts when in fact those components are okay but the wiring is damaged.
Gears: The increased complexity of transmissions means there are more gears, When there are more parts, there are more opportunities for things to go wrong.
Solenoids: These valves receive signals to open or close in order to control the flow of transmission fluid and ultimately pressure at different points in the transmission.
Valve Body: This is the control center of the transmission and it contains numerous passageways and channels that direct transmission fluid to various valves. The pathways can wear over time causing slippage and knocking. The temperature of transmission fluid can also impact the symptoms as viscosity lessons as temperature increases. The valve body alone for certain European vehicles can cost a few grand!
Electronic components have also increased the complexity of the repair process. If a problem is electronic, it's much harder to find the source of the problem than back in Era I, when there was a physical problem that could be seen and touched.
How Can You Protect Your Wallet?
Understanding the way transmissions have changed and what is involved in current transmission repair can save you money, and can mean the difference between replacing a single component and rebuilding the whole transmission.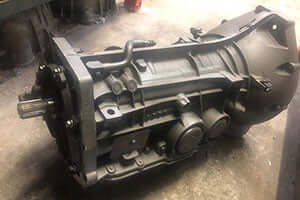 Take the Ford Explorer, for example. A common transmission in many of the production years was the 5R55W/S. They are notorious for a bad solenoid block, a minor repair where you don't have to take out the transmission. Other shops have been known to say it's a failed transmission, costing the owner thousands. Replacing the solenoid block is a straightforward diagnosis and fix for a shop like Advanced Transmission Center.
When having a problem diagnosed, it's crucial to have it done by a transmission specialist. Don't be fooled. Just because a shop name has the word transmission in it, doesn't mean they are transmission experts. This is especially true if they perform auto repairs beyond the transmission and drive-train. Many shops that use to be transmission specialists could not keep up with the rapid changes and challenges of the industry. As they switched over to total car care, their ability to accurately diagnose and repair transmissions diminished.
Here's the true test of a real transmission shop: Do they have any in-shop rebuilders? Advanced Transmission Center has three with nearly 100 years of combined experience.
When you have found an expert transmission shop like Advanced Transmission Center with transmission specialists that can, and will, accurately diagnose your problem, make sure there is a strong warranty program in place to protect your investment.
"Fly-by-night" transmission repair shops won't be there for you when something goes wrong. At Advanced Transmission Center, you don't have to worry. With over 30 years in business, our track record stands strong, and so does our warranty program.
If you are having transmission problems, or need maintenance work done, give us a call today to schedule an appointment.
Southwest Metro Denver (Lakewood/Littleton): Call (303) 922-4102
Northwest Metro Denver (Westminster): Call (303) 421-4140
You can also send us a message!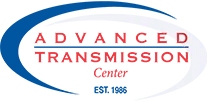 Advanced Transmission Center is a Colorado-owned and operated auto repair shop with locations in Denver / Lakewood and Westminster. ATC specializes in driveline issues such as automatic transmission repair, four wheel drive repair, clutch replacement, differentials, manual transmissions and CVT. As Colorado's first AAA approved shop our goal is to provide accurate, timely service with exceptional customer satisfaction. All of our technicians are certified in the latest makes and models and we are one of the few transmission repair shops with a nationwide warranty.