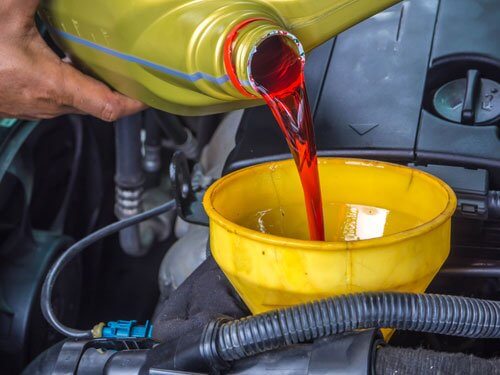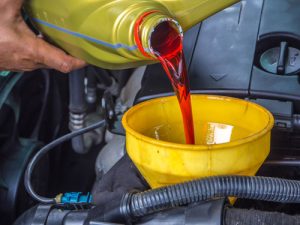 You may be wondering if you need to flush your vehicle's transmission. The easy answer is yes. The hard part is sometimes deciding when to do it.  Even more difficult is recognizing a flush can sometimes accelerate the damage to a transmission already in need of repair.
Transmission fluid is arguably one of the most important fluids in any vehicle, although truthfully, your vehicle wouldn't last long without any one of the fluids it requires. It might be better to say it's one of those you should keep close track of and doing that will help answer the question of when to have it flushed.
If you follow manufacturer's recommendations for this service, a lot of automatic vehicles will have recommendations of not performing a flush until 100,000 miles, and some say even longer. Transmission professionals vary as well, ranging between every 30,000 and 50,000 miles.
Whether you follow the lower or higher recommendation is really a matter of personal preference and will probably not make a lot of difference, as long as it is done at regular intervals.  In reality, the geography and vehicle driver can have just as much impact on a transmission as the raw mileage.  An aggressive driver racing through the mountains will cause different wear on a transmission relative to grandma in the lowlands.
If your vehicle has higher mileage and has never had a transmission fluid flush or change, there seems to be a bit of a disagreement as to whether or not having the service performed would be good or detrimental. The experts seem to agree, though, that no fluid is good for a lifetime, and a clean transmission will extend its life.  It is important to note, a transmission flush should be treated as vehicle maintenance.  Once a transmission shows signs of damage, a transmission flush will NOT fix the issue.
There are, however, reasons to make sure you get in to see your transmission technician soon, other than to confess that you've never had the service performed.
Home Diagnostics for Transmission Fluid
Before you can even think about diagnosing at home whether or not to go see a transmission specialist, you need to figure out how to check the transmission fluid. The best method is to first, refer to your owner's manual. While most vehicles should be running when you check the dip stick, some vehicles must be in neutral or the engine off entirely.
Once you've consulted your owner's manual, park on a level surface with the engine running, in neutral or off as the manufacturer instructs. Next, open the hood and put the stand in to hold it up, and look for the transmission fluid dip stick (usually red, pink or yellow). If the dip stick is not easily found, refer to your manual once again as some have no dip stick and others require you to crawl under the vehicle and access a plug. In those cases, it is probably easiest to have a professional do this.
If you do have a dip stick easily accessed, pull it out, wipe it clean, insert it again and remove it. Look to see if the fluid level is between the two marks. If it's below the bottom mark, fluid needs to be added. If it's significantly lower than the bottom mark, you may have a leak and should take it to a transmission specialist for evaluation and repair. If it is dark or brown the transmission needs to be flushed.  If the fluid has a burnt odor, a more serious inspection should be completed.  In such cases, a transmission rebuild may be required.
If the fluid is milky brown or red, it has been contaminated by coolant, or if it is foamy or bubbly, there are a few different problems that are possible. In both cases, a visit to a transmission specialist for evaluation as soon as possible.
Our Transmission Specialists Can Help You
There are other indications of transmission problems, including grinding or strange noises from the transmission, problems shifting gears, slipping gears, the vehicle surging unexpectedly, or delay in movement.
For help diagnosing these problems, or for help evaluating fluid levels and health, Advanced Transmission Center is here to help you. We will perform our free TrueTest Inspection and give you a full report, complete with a diagnosis and appropriate recommendations for your vehicle.
If recommended, we can safely perform a power flush or drain and fill, whichever is needed. Contact us today to make an appointment.