The Advanced Transmission Team received another award, and we are so grateful to our amazing customers and the neighborhoods in West Denver for the continued support across five decades! Customers in Westminster, Lakewood, Arvada, Golden, Thornton, Littleton, Wheat Ridge, and Broomfield, just to name a few, have earned our team the coveted "People Love Us on Yelp" award for the fourth year in a row. The team feels validated in its commitment to strong ethics, resilient hard work, dedication to excellence, and community involvement.
Every year, transmission repair grows more complex as technology advances yet every year our team strives to go above and beyond to embrace and adapt to an evolving market. We have invested in the latest technology, training, and teamwork to ensure 100% customer satisfaction, every time. Our moto, "Geared for Customer Satisfaction" is more than a slogan, it's a daily commitment to our community.
This is one of many reoccurring awards received this year, demonstrating that we are just as if not more committed in 2021 to delivering excellent service as we were at our founding in 1986. We have earned the Angie's List Super Service Award in 2017, 2018, and 2020. No other transmission repair shop in Colorado won this award even a single year during that period. Both of our transmission shops have over 250 Google customer reviews, averaging 4.8 and 4.9 stars. We are also included on Tom Martino's referrallist.com (25 years) of elite service providers and possess an A+ rating from the Better Business Bureau (20 years). Finally, in 2019 our transmission shops became the first ever specialty auto repair businesses on the AAA Approved list for automotive repair. We could not be prouder of our team and its accomplishments. Thomas, owner of Advanced Transmission Center, says, "Across 5 decades, honest and friendly customer service has been a priority along with retaining the best team of technicians in the industry. That's a recipe for quality repairs and happy customers!"
The "People Love Us on Yelp" award is a sought-after recognition, presented to establishments with a multitude of positive reviews on Yelp, one of the largest business directories. The award is given to businesses when Yelp recognizes a surplus of excellent customer feedback – it cannot be purchased or requested. Along with positive reviews, providing excellent customer service, engaging with reviewers (positive and negative), and not interfering with the natural ebb-and-flow of Yelp ratings and reviews play a big role in receiving the "People Love Us" award. The award helps businesses stand out from the crowd and sends a message of trustworthy service. Our team is grateful for the recognition and thanks everyone who gave us such awesome feedback!
Advanced Transmission Center serves many communities across Colorado, including Denver, Lakewood, Wheat Ridge, Centennial, Littleton, Highland Ranch, Arvada, Westminster, Golden, and more. We provide automatic and manual transmission repairs, differential repair, transmission power flushes, and four-wheel drive services. We are your go-to local transmission shop! Call us today to schedule an appointment at either location or send us a message.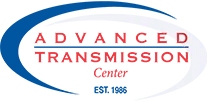 Advanced Transmission Center is a Colorado-owned and operated auto repair shop with locations in Denver / Lakewood and Westminster. ATC specializes in driveline issues such as automatic transmission repair, four wheel drive repair, clutch replacement, differentials, manual transmissions and CVT. As Colorado's first AAA approved shop our goal is to provide accurate, timely service with exceptional customer satisfaction. All of our technicians are certified in the latest makes and models and we are one of the few transmission repair shops with a nationwide warranty.