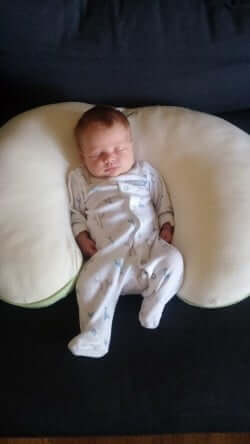 This summer, there was some big news from the owner of Advanced Transmission Center, Danny Doyle. Since 1986, Danny has been head of the Advanced Transmission Center team, and during that time he has become a grandfather—twelve times!
On July 18th, 2014, his twelfth was born. Measuring 20 inches long and weighing 8 pounds, 1 ounce, Evelyn Louise Smith came into this world kicking. We wish Evelyn and her parents the best. And to Danny, we wish all the blessings of being a grandfather, a role at which he's already proven himself a pro!
Evelyn is barely even two months old now, very far away from those early rites of passage like her first day of school or even her first birthday party. Maybe in the meantime, she can learn how to reassemble a transmission!  With Danny's experience, I'm sure he could teach her.
How To Use This Information
At Advanced, we deliver great Denver transmission services by combining years of experience with fresh perspectives—maybe not as fresh as baby Evelyn's, but the latest transmission repair technology. Bring in your manual or automatic transmission and you'll get the Advanced experience that our customers rave about.
Call our Northwest Denver center at (303) 351-5088303-647-5257, our Southwest Denver center at (720) 463-5056303-816-3856 or contact us online.