Your Local Subaru Transmission Shop — Trust the Subaru Experts!
Coloradans love Subaru vehicles! There is three times greater ownership of Subaru vehicles in Colorado than the national average. What makes the Subaru so popular in Denver metro? The drivetrain!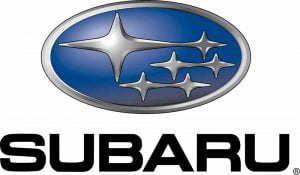 The symmetrical all-wheel drive (AWD) vehicles produced by Subaru allows drivers to maintain control in hazardous road conditions. Some AWD systems by other manufacturers only send power to all four tires when the vehicle recognizes slippage. The Subaru AWD system sends power to all four tires, all the time. This also enhances the safety profile of the vehicles. From driving along an urban I-25 route to heading west into the Rocky Mountains, Subaru owners take pride in the reliability, versatility, and practicality of the vehicles in the Subaru lineup.
Which Subaru is your favorite?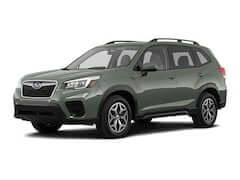 Subaru Forester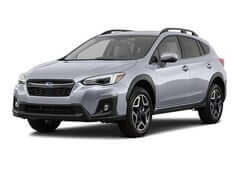 Subaru Crosstrek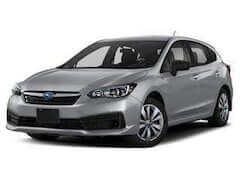 Subaru Impreza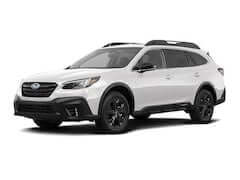 Subaru Outback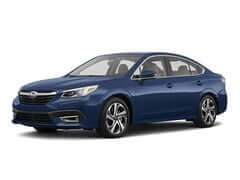 Subaru Legacy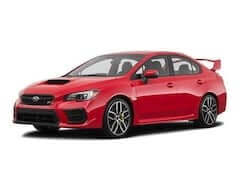 Subaru WRX
Subaru Transmissions
In recent years most Subaru vehicles have been equipped with a CVT transmission (continuously variable transmission) or a manual transmission. Prior to the CVT era for Subaru, the "EAT" (electronically controlled automatic transmission) series designed by JATCO (a subsidiary of Nissan) was relied upon in automatic vehicles.
CVT Transmission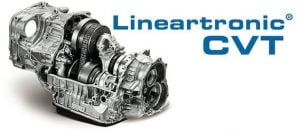 The CVT transmission aims to maximize the power from smaller engines while achieving greater fuel efficiency. The Subaru variety of the CVT transmission is the Lineartronic. A CVT transmission failure is no fun because an in-house rebuild at a transmission shop is not a reliable option. Parts availability is limited making an in-house rebuild at a transmission shop potentially dangerous. There are other CVT transmission repair options; however it can be very become pricey! We also discourage "spot repairs" such as changing out only a valve body on a vehicle with high mileage. It could be a couple thousand dollars down the drain for a temporary fix. Even if our team does not build these CVT units in-house, trusting transmission specialists for the removal and installation of a transmission is the right call. And before any other set, be sure to get an accurate diagnosis via our signature TrueTest InspectionTM – why pass on a free inspection?!
Maintenance activities such as a fluid exchange can also be tough on the wallet. Subaru CVT high torque fluid is specially formulated for the recent model high torque CVT. It has lower viscosity resulting in better fuel economy. This fluid service at a dealership could easily be over $1,000. At Advanced Transmission Center, we often complete these maintenance activities for half the price.
EAT Series – 3EAT / 4EAT / 5EAT Transmission Repair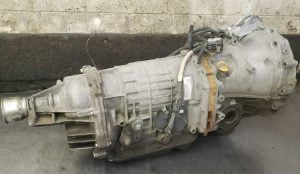 The "EAT" refers to an "Electronic Automatic Transmission" while the 3-5 numbers refer to the number of automatic gears. Technically these units are transaxles, an integrated transmission and differential system. What makes the 4EAT and 5EAT unique among their transaxle peers is that the front axles go directly into the bell housing of the transmission. The differential configuration eliminates the need for a separate transfer case. Moreover, it is uncommon to see a separate compartment within the transaxle with different fluid for the transmission and differential components. In the 4EAT and 5EAT, the differential operates with gear oil while the rest of the unit functions with traditional automatic transmission fluid. There is a downside: this efficient design creates twice the exposure for the same unit. If either the differential or transmission fails, the entire transaxle must be removed from the vehicle for repair.
Another efficiency gain of the 4EAT and 5EAT is the symmetric design. Rather than a transverse set-up where the transaxle mounts to the side of the engine, these Subaru units are longitudinal to the engine. The transaxle is attached to the back of the engine. In other words, the drivetrain is parallel to the movement of the vehicle and balanced in weight. This is one example of many explaining the loyalty of Subaru vehicle owners.
Manual Transmission
There are proportionally more Subaru vehicles on the road with a manual transmission than other manufacturers. A Subaru was traditionally found in medium size cities or outdoorsy communities. Rush hour stop-and-go traffic was not a concern for Subaru drivers like it is for many drivers who opt for an automatic transmission. Subaru drivers prioritize greater control of their vehicle hence the selection of manual transmissions. Recently, some committed Subaru drivers choose a manual transmission variety to avoid the Lineartronic CVT transmission equipped in most automatic Subaru vehicles. Regardless, there remains plenty of Subaru vehicles on the road with manual transmissions. Our transmission technicians have been successfully repairing these 5 and 6-speed manual transmissions for decades.
Manual transmissions generally fail at a lower rate than their automatic peers, however, maintenance activities are still required. A health clutch disc, pilot bearing, throw-out bearing, and hydraulic systems all contribute to the overall health of the transmission. There is no set schedule when a clutch disc should be replaced but when the time comes, make sure not to delay it. Our team hundreds of clutch replacements each year!
Trust Your Local Subaru Transmission Experts
Transmission and drivetrain repair are among the most complicated subspecialties in automotive repair. Subaru vehicles are known to maintain strong resale value due to their longevity if well maintained. Your Subaru deserves the best so if a transmission or drivetrain issue comes up, trust your Local Subaru Transmission Shop.
We are proud that our shops are the first ever AAA Approved auto repair shops in Colorado for the specialty of transmission repair. Countless Subaru customers have trusted us over the years and help us earn that rare credential!
Whether your Subaru transmission is older, newer, automatic, manual, or CVT, schedule a free inspection and let our team complete a diagnosis of your vehicle.
Southwest Denver Metro / Lakewood: Call (303) 816-3856
Northwest Denver Metro / Westminster: Call (303) 647-5257
You can also Send Us A Message and we will get back to you shortly!
Read customer reviews on our Subaru transmission repairs:
Great help from ATC for my 2008 Subaru manual transmission. Got in quickly and service taken care of in less than 2 business days. They are the best.
– M. Trower (Verified on Google My Business, Wheat Ridge Facility)
It was so nice to find a shop that took the time to explain what was wrong with my Subaru in words I could actually understand! All my future transmission work will go to this team.
–E. Agarwal (Verified on Google My Business, Lakewood Facility)