Charities We Support
Geared for customer satisfaction
Advanced Transmission Center supports three great charities. Owner Danny Moyle says:
"It is important to give back to the community that supports us. Although we would like to support every worthy cause, we support the following three because of personal connections."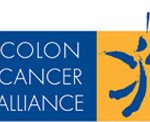 Promoting early screening for this deadly but preventable disease. This disease is preventable in as much as 90% of all cases through early screening. This site has invaluable information for those who have been diagnosed with colorectal cancer and those who love them. Join the run/walk, the UNDIE 5000 held annually in June in Denver to help support this great cause.
Second Wind Fund of Metro Denver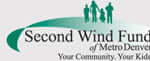 Doing great work through counseling provided for teens at risk for suicide. To lose a young life is a tragedy. To find out how you can help click on the link.
Juvenile Diabetes Research Foundation

The mission simply stated, "FIND A CURE". To help with this mission click the link above.