Transmission Repair Services in Lakewood, Colorado
We Have the Service for Your Transmission
Transmission Services as They Should Be
Transmissions can be complex. Transmission service shouldn't be. Furthermore, you deserve honesty, integrity, and respect when you take your vehicle in for a repair. That's exactly what you'll get at Advanced Transmission Center in Lakewood, Colorado. As a suburb of the greater Denver area, we're convenient to all the places you likely frequent for work or recreation. You'll find us situated between several major routes through town at 1194 S. Pierce St. Lakewood, CO 80232. Also, you'll notice that we've earned a Better Business Bureau A+ rating, and we've continued building positive relationships with clients and the community since 1986. That's transmission repair service and commerce as it should be done. To make an appointment for superior, local transmission work, call us at 303-816-3856 or use our online scheduling feature.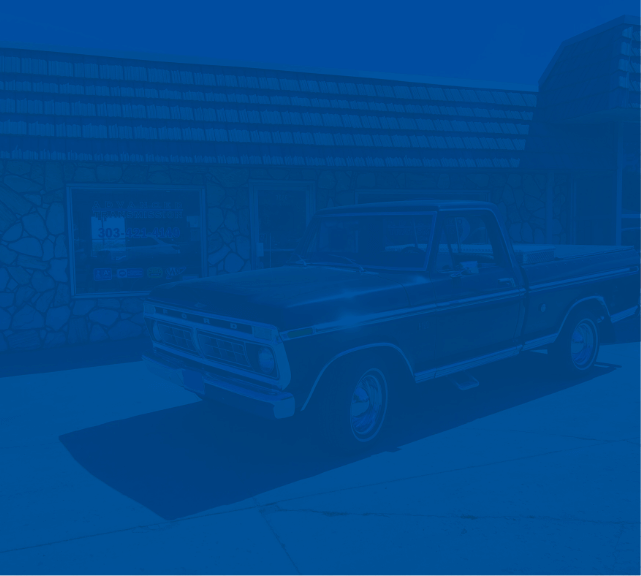 Lakewood Location
The Types and the Brands
What's in your vehicle? Do you sport a manual transmission? Did you opt for the automatic approach? Or did you say yes to the seamless ratio change offered by the continuously variable transmission (CVT)? Regardless of which one you have, our experienced team can help you with preventive maintenance and repairs. Moreover, we provide the same great services for most vehicle brands. We can assist you if you need something as basic as a transmission fluid change, a power flush (transmission flush), a lesser repair, or a major overhaul/replacement. We never outsource anything. We even have our own transmission rebuild department staffed with very experienced rebuilders. They're the medics who can breathe new life into your car's old transmission again.
Transmission Service You Can Trust
Many drivers are skeptical of auto repair shops and mechanics. We think it's unfortunate if you've had a bad experience that makes you feel that way. At Advanced Transmission Center, we want to earn your trust. If your auto's transmission is preventing you from reaching us, we'll help you with a free tow to our shop if you're within the Denver-Metro area or a subsidized, reduced cost tow if you're anywhere within Colorado. Once your vehicle arrives here, we'll use our TrueTest inspection process to accurately discern the trouble, saving you the time, money, and hassle of haphazard trial-and-error repairs. Additionally, we'll guarantee the work we do. Let's discuss options of 1-, 2-, or 3-year warranties with local or national coverage. Come discover what multiple generations of your neighbors already know. The team at Advanced Transmission Center will treat you like family. If you want to hear more, simply read the reviews provided voluntarily by many happy customers.