Transmission issues can arise at the most inopportune time, in fact, there is no opportune time to experience transmission problems. However, you need not wrestle with how to fix this yourself or where to go! At Advanced Transmission Center, we take all the stress and frustration out of the equation as your go-to automatic transmission repair shop in Littleton! We provide our transmission services at an affordable price, and service both domestic and foreign vehicles.
Our Services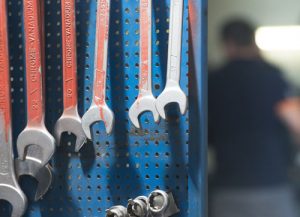 With a wide variety of transmission services, there is almost nothing we can't handle. From automatic transmission service and repair to four-wheel drives, we treat each individual vehicle and customer with immense care from start to finish. Our unique transaction transmission power flush machine is the only flush equipment that changes every drop of your transmission fluid. This service, along with our filter change helps prolong the life of your transmission.
Another service we offer is differential repair, which is often diagnosed by a loud noise coming from the rear end of your vehicle. Differentials are usually one of the most durable components in your vehicle, but from time to time they do need servicing or repair. We never charge for differential inspection and only quote for necessary repairs. It's highly recommended you check your owner's manual in order to determine the intervals of when to change your fluid, but we can also assist you with this.
Why Choose Us?
We treat our daily experience with each unique transmission situation as an opportunity for continuous learning. We are always looking to better ourselves by making our diagnosis more accurate, our repairs more efficient, and our customers happier. With only the top quality and latest in diagnostic equipment, we can confirm our assumptions and speculations with clarity and speed.
Our in-house transmission rebuild department is unlike most transmission shops and dealerships. In fact, our team of highly qualified technicians average 25 years of rebuilding experience. We don't believe in anything less than the best for our customers, which is why we offer free towing, free TrueTest Inspection testing, and both standard and comprehensive warranties.
Advanced Transmission Center offers automatic transmission repair in Littleton, Arvada, and the surrounding Denver area. With over 30 years of experience in the auto and transmission repair industry, we provide only the highest quality work with exceptional customer service for all automatic and manual transmissions. We pride ourselves on our craftsmanship as well as our raving customer reviews and testimonials. If you are in need of transmission repair or servicing, be sure to contact us.