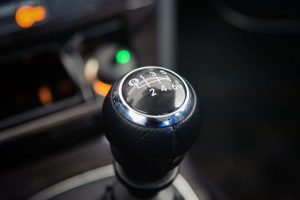 Manual transmissions are prone to a few issues, one of them being a difficulty in shifting gears. You may feel or hear a grinding noise coming from your transmission, which is often the most observable sign of an issue. While the noise may be annoying, it also signals a clear problem with your transmission. Transmission problems can be a headache to diagnose and fix if you aren't a qualified, trained technician. At Advanced Transmission, we take all of the difficulty out of the equation and remedy the situation with ease and speed.
The Problem
Manual transmissions are much rarer these days with only 6.5% of new cars being sold as manual rather than automatic. Due to the fact that many manual vehicles are older, they are more likely to encounter transmission issues and require expert mechanical work. While shifting and clutch problems can intermingle, discerning which is the problem can be difficult. We employ our TrueTest Inspection to determine the underlying issue and solve it accurately.
TrueTest Inspection
We offer our diagnostic tool, the TrueTest Inspection, at no cost to our customers! This unique test allows us to pinpoint the specific issue with your vehicle. We use three different types of computer scanning equipment to make a thorough diagnosis. Our trained transmission specialists use these to confirm their suspicions and verify next steps. This ensures we accurately diagnose each car and the unique issue they may be facing, saving you time and money. Our estimates are carefully created to make sure that you are only quoted for work that needs to be done.
The TrueTest Inspection contains several different components to check as much as we can to be thorough and efficient. Within this test, we can discover the fluid level, fluid condition, driving characteristics, all leaks, electrical connections, universal joints, drive shafts, and so much more. We record all data and code we receive from this test to accurately diagnose the issue or issues. The results of the diagnostic tools are never kept secret from our customers. We believe in complete transparency and providing you with the big picture rather than just pieces. Our estimates offer multiple options to allow you to make the best choice for your vehicle and budget.
Advanced Transmission offers both manual and automatic transmission repairs and services, differential repair, and power flush services. We service many foreign and domestic vehicles, offer comprehensive warranties, free towing, free TrueTest Inspection, and more. Our certified transmission specialists have years of expertise and daily continuous education working on all types of cars and transmission issues. If you are dealing with a vehicle that has grinding gears or other noticeable differences in its driving conditions and abilities, come in today for your free diagnostic test!