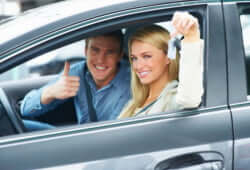 A car is not a cup of coffee; many of us are looking to buy cars that we can drive and enjoy for the next eight, ten, even fifteen years. Plenty of buyers spring for their dream cars, only to see them land in the repair shop again and again. Many cars on the market, new and used, just aren't as reliable as we need them to be, and cost their owners lots of money and frustration over their limited lifespans. No one knows this better than our Denver transmission repair specialists at Advanced Transmission Center, who work every day on manual and automatic transmissions that weren't always built to last. So what can you do?
You can shop for the most reliable cars, that's what you can do. Here at Advanced Transmission, we reviewed external reports on the most reliable cars and compared those to our professional experience to compile our own list of the top vehicles for trouble-free driving. These are the cars that will last you the longest time with the fewest problems, whether bought new or used (but not abused).
Let's start with the most reliable domestic car models, which unfortunately often don't top external lists for reliability.  In fact only one domestic car, the GMC Yukon made it onto the Consumer Reports top 10 list.  Our favorites in the domestic category include:
Ford – Fusion, Escape
Dodge – Charger, Dart
Chevy – Malibu
GMC – Yukon, Acadia
Now let's move to foreign models. Japanese makes tend to dominate the car reliability rankings, both in their standard and luxury models, and they still score high, but other brands like Volvo and Audi have performed better and better in recent years as well. Our picks include:
Toyota/Lexus – Prius, ES300
Honda/Acura – CR-Z, TL Sedan
Mazda/Infinity – Mazda5, G37
Subaru- Forrester, Outback
Audi – A4, A6
Volvo – XC70
If reliability is at the top of your list when it comes to a new or used car purchase, check out these models and make the right investment for you, your family, and your savings.
How To Use This Information
At Advanced Transmission Centers, it's our job to send you home feeling more confident in your vehicle. We think every driver deserves that privilege.  Choosing a reliable vehicle can save you thousands of dollars over the lifetime of your ride, foreign or domestic. For more information or car advice of any kind, contact the Denver transmission repair experts at Advanced!
Call our Northwest Denver center at (303) 351-5088303-647-5257, our Southwest Denver center at (720) 463-5056303-816-3856, or contact us online.

Which car do you most trust?