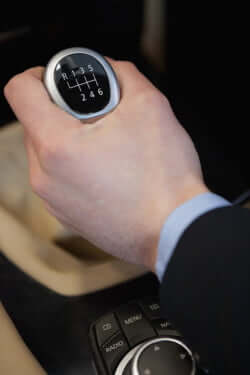 Even though the group that prefers manual transmissions is small—just 3.9 percent of new cars sold in 2013 had manual transmissions according to Edmunds.com—they are mighty passionate about the pros of having full shifting control at their fingertips. Transmission experts at Advanced Transmission Center, a Colorado transmission shop, can service manual or automatic transmissions and love both for different reasons. Here are just a few of the differences:
Manual Transmissions Typically Get Better Fuel Mileage
Although it's not always the case these days, manual transmissions typically get better gas mileage than automated transmissions primarily because of the power losses from the torque converter and hydraulic pump of an automatic-equipped car. Of course, road conditions and driving style impact the fuel efficiency as well.
Manuals Can Be Cheaper
From the initial purchase to maintenance and later at the repair shop, manual transmissions can be the cheaper option especially at the lower-end of the auto market. Oftentimes the sticker price at the dealer is a bit lower than for a comparable automatic version, but the difference is less than it has been the past. The oil used in manual transmissions does not deteriorate as fast as automatic transmission fluid so there may be less maintenance costs with a manual transmission. Since manual transmissions are less complex, they tend to need repairs less frequently, and when they do need them, owners usually can walk away with a smaller bill.
Stuck in Traffic?
If you're stuck in stop-and-go traffic, the constant pressure on the clutch required in manual transmissions becomes pretty old, pretty quick. However, if you have wide-open spaces to traverse, you'll love the control a manual transmission gives you.
How to Use This Information
The Colorado transmission experts at Advanced Transmission Center can help maintain and service your manual or automatic transmission at our two convenient Denver-metro area locations. Please call 720-644-1671 for our Wheat Ridge shop or 720-644-1670 for our Lakewood location or contact us online to discuss how we can help service your manual or automatic transmission.
What do you like about your manual or automatic transmission?